I'm Online A Lot And I Love Meeting New People, So Feel Free To Message Me If You Just Want A Friend Or You Need Some Help (:
Joined December 2021
Member of Ravenclaw
10 House Points
1st Year
Australia
Backstory
House: Ravenpuff
Wand: Blackthorn Wood With A Unicorn Hair Core, 10 3/4 Inches And Unyielding Flexibility
Patronus: Honey Badger
Amortentia: No Clue, I Haven't Done That Potions Class Yet
Mirror Of Erised: The Harry Potter Universe Being Real And Me Being A Witch With My Fellow Potterhead Friends
Boggart: Losing Everything Precious To Me (Friends, Pets, Believed It Or Not Any Thing HP Related, Immediate Family, Trust, Loyalty) / Getting Anything Other Than An A
Close Friends At Hogwarts: Bellatrix Amber Evans (Ravenclaw), Iris Ingram (Ravenclaw), Grace Maple (Hufflepuff)
Crushes (Don't Judge): Draco Malfoy, Cedric Diggory
Family At Hogwarts: Bellatrix Amber Evans (Sister Who's 1 Year Younger, Ravenclaw)
Nicknames: Clara, Claire, Marie (My Sister Calls Me This), Lara (I'd Prefer If You Didn't Use This One), Iza / Izzy (My Mum And My Best Friend Call Me This)
Family: Younger Sister (Bellatrix Amber Evans), Mother (Sofia Messina), Father (Daniel Evans)
Pets: Two Female Tabby Cats (Tiger & Lebkuchen), A Female Silver Kneazel (Luna), A Female Snowy Owl (Stella)
Blood Status: Muggleborn
Special Magical Abilities: Animagus (Tabby Cat)
Birthday: 16th Of March (I Was Supposed To Be Born On The 16th Of April, As I Was Born In Switzerland I Was Born In Spring)
From: Europe (Born in Switzerland, Lived in Germany, Sicilian Mother, British Father, Currently in Australia)
Languages: English, German, Italian, French, I'd Like To Learn Spanish
Favourite HP Characters: Hermione Granger & Luna Lovegood
Role Models: Emma Watson, Zendaya, Ariana Grande
Appearance: Thick, Glossy, Bouncy, Golden - Brown Caramel Wavy Hair With Honey Highlights And Soft Curls At The Tips, That Reaches My Tail Bone And Long Sweeping Curtain Bangs That Aren't Too Obvious. Large, Almond Shaped, Deep, Vibrant, Warm, Russet Brown Eyes With A Ring Of Vibrant Emerald Green Around The Edge Of The Iris. Light-ish Freckles Across The Bridge Of My Nose And Cheeks And Dimples That Show When I Smile. Slim Diamond Shaped Face And A Strong Jawline With High Cheekbones. A Small Greek Nose With Rosy Cheeks And Cherry Coloured Lips. Softly Arched Dark Bronze Eyebrows Of Medium Thickness And Long Thick Curled Dark Bronze Eyelashes. Around 165 cm Tall And A Slim Hourglass Build With A Light Warm Tan From The Sun. Long Legs And A Small Torso With A Small Waist, Flexible, Small Feet And Piano Hands. Essentially A Perfect Build For A Ballerina. I Wear Long-ish Natural Coloured Almond Shaped Fake Nails With White French Tips. I Usually Opt For A Natural Make-up Look.
See My Profile Picture To Give You An Idea Of My Appearance (It's At Night So It's A Bit Off). You May Of Noticed That I Look Nothing Like My Younger Sister, This Is Because She Looks Like Our Mother And I Look Like Our Father.
Personality: The Mum Of The Friendgroup, Intelligent, A Bookworm, Quite Shy When You First Meet Me, Loyal, Honest, It Takes Me Awhile To Trust Someone, I Love Food, I'm Straight, I'm Somewhat Crazy And Carefree When I'm Alone With My Best Friend, I'm A Chatterbox Around My Friends, I Hate Conflict So If People Get Into A Fight I Will Either Get Out Of There Really Fast Or Try And Solve It, I Do Stand Up For My Friends If I Think It's Necessary, I Know How To Fight I Just Rather Not (Verbal Arguements Not Physical Ones), If I Am Having A Bad Day It Is Very Easy To Get Me Annoyed, I Am An Introvert So Actually Bringing Myself To Talk To Someone Is A Challenge But Once I Know They Don't Hate Me I Find It Easy To Become Friends With Them, I Never Cry Around People Except For My Best Friend And I'll Often Go To The Room Of Requirement At Night (Or When I'm At Home I'll Lock Myself In My Bedroom At Night) To Cry, I Seem Like A Very Composed And Unbothered Person But I'm Actually An Emotional Wreck, I'm Sensative (Emotionally Not Really Physically), I'm Not Someone To Hold A Grudge And I Will Probably Forgive You Within One Day Or 1 Week Unless You Did Something Severe, I Don't Judge People Either And I Never Turn Down A Friendship Offer As I Try Give Everyone A Chance Even If They Don't Have A Good Reputation, I'm Very Prudent But When Around Friends I Love A Bit Of Mischief (Sneaking Around The Castle At Night And Using The Secret Passage Ways So We Don't Get Caught, Stealing A Few Brooms At Night At Going To The Forbidden Forest Or Hogsmeade, Going To The Shreaking Shack Through The Womping Willow)
Style: I Don't Really Know. I Guess I Like To Dress Comfortably But Still Stylish,And I Usually Just Wear What's Popular Amongst The Girls At My School. I Like Wearing Elegant Jewelry (That Isn't Chunky Or Too Obvious) With Small Detailing And Light Coloured Gemstones (Aquamarine, Diamond, Light Holographic Looking Opal, Etc.), I Love Long-ish Fake Nails That Aren't Boldly Coloured (I'd Go For Natural, White, Etc.), I Only Wear Natural Make-up.
Favourite Food: Tarte Tatin, My Mum's Cheese Cake, Smoked Salmon And Avocado Sushi With Soy Sauce And Wasabi, Mi Goreng, Jäger Schnitzel Mit Käse Spätzle, Pasta Mit Schwarzwald Schinken Und Champignons, Berliner, Donuts, Ice Cream, Baumstriezel, Schnecke (The German Dessert), Cinamon Rolls, Bretzel, A French Stew Dish (Stew, Potato Mash, Corn and Peas) That I Don't Know The Name Of, Most Of The Food My Mum Makes
Favourite Colours: Gold, Silver, White, Lavender, Baby Pink, Light Blue, Pastel Colour Palette
Favourite Animals: Kneazel, Niffler, Abraxan, Dog, Horse, Deer
Books I Have Published: None, I'm Still Writing All Of My Books (I'm Writing 6 Books)
Hi, I'm Clarissa (Feel Free To Call Me Clara Or Claire) And I'm A Ravenclaw Witch In My First Year At Hogwarts.
I'm Muggle-Born And I Am The First Witch In My Family (My Sister Is A Year Younger Than Me), So My Mum And Dad (My Mum's A Nurse And My Dad's A Surgeon) Thought The Entire Family Was Going Mad When I Got My Letter, But After A Long, Tiring Week Of Trying to Persuade Them, They Finally Believed Me And Let Me Go. Atleast Amber Was Able To Come Without Having To Fight Our Parents.
When I Went To Diagon Alley For The First Time, I Found All The Magic So Facinating (I Still Do). My Favourite Part About Magic Is How It Just Makes Everything That Touch Better (Atleast Good Magic, Dark Magic Does Quite The Opposite). As A Pet I Bought A Baby Silver Kneazel. Her Name Is Luna. I Also Bought A Snowy Owlet That I Named Stella. At Home I Have Two Tabby Cats Called Tiger And Lebkuchen (Both Girls, Tiger is mine and Lebkuchen is Amber's).
When I First Saw Hogwarts I Was Amazed By The Sheer Size Of It And I Was Affraid I Was Going To Get Lost, But I'm Perfectly Fine, Though I'm Still Getting Used To Everything. My Favourite Places In The Magical World Are Hogsmeade, Diagon Alley, And Hogwarts.
At The Sorting Seremony, The Sorting Hat Had Quite Some Difficulty Choosing Between Ravenclaw And Hufflepuff, But Eventually I Was Placed In Ravenclaw As The Sorting Hat Took My Preference Into Account (My Parents Lay A Lot Of Worth On Intelligence, And I Really Want To Make Them Proud).
What I'm Looking Forward To The Most About Coming Here, Is Learning New Things And Meeting New People. I Love Quidditch So I Hope I Can Join The House Team Somewhere Along The Line. I Also Like Looking After Animals (Any Type: Small, Large, Magical, Mundane, Harmless, Dangerous etc.). I Enjoy Reading And Chatting With Friends, As Well As Playing With My Kneazel And Owl, And Helping Other People With Their School Work. I Like Listening To Music While Working. I Also Love Rollercoasters. My Muggle Hobbies Are Swimming, Horse Riding, Reading, Digital Art, Writing Stories, Baking, Playing The Piano, Travelling, Ballet, Being Part Of The Choir, The Running Events In Athletics (We Have To Train), Netball, And Gaming. You Will Mostly Always Find Me With My Friends As I Hate Being Alone And When I'm Around Them I Feel Safe.
My Favourite Class Is ??? As ???, While My Second Favourite Class Is ??? As ???. My Least Favourite Class Is ??? As ???. I Also Don't Much Like ???, But As I'm Quite Good At It I Don't Mind Doing It Eventhough I Dislike It.
My Favourite Muggle Subjects Are French (Any Type Of Language Lessons) And History. My Least Favourite Subject Is Sparc / InsideOut As It Is Terribly Boring And Repetative. I Also Don't Like Beliefs And Values, But As I'm Good At It, I Don't Mind It. I Absolutely Despise Maths, But Yet Again, I'm Good At It So It's A Bit Easier To Tolerate It.
I Don't Really Know What My Strengths Are, But What I Can Say Is That I'm Honest And Don't Sugar Coat What I'm Saying (Blunt And Straightforward In A Good Way). I'm Also Quite Prudent And I Can Usually Make Friends Quite Quickly. I'm Very Shy When You First Meet Me, But I Can Be Quite Outgoing When Around Friends I Trust.
My Weaknesses Are That I Am A Perfectionist And Everything Needs To Be Orginised (That's Why I Try Make Everything Look Pretty And Aesthetic), So Sometimes My Friends Find Me Rather Annoying. I Am Also Quite Like Hermione In The Sense That If I Don't Get An A (I'm Talking About The Grading System For Schools In The Muggle World), I Think I've Failed (My Friends Think I'm An Overachiever).
My Pet Peeves Are When People Chew With Their Mouth Open, Talk With A Full Mouth, And When People Call Me Hun, Honey, Or Darling (Darling Is Alright If You're A Female Teacher Or A Woman That's Older Than 20)
What I'm Really Looking Forward To Doing After School Is Being Able To Use Magic Freely. When I Graduate I Would Like To Be An Auror, As I Like Helping People And Making The World A Better Place. I Also Like The Idea Of Becoming A Professional Quidditch Player, My Prefered Positions Being Seeker And Catcher. I Wouldn't Mind Becoming A Magizoologist, But It Would Not Be My First Choice. If I Had To Choose A Muggle Profession I Would Be A Vet Or A Stylist.
Cartoonified Pictures Of Me:
I Will Put Them In Once I've Figured Out How To. If You Have Any Suggestions On How To Please Owl Me.
I Appologise For The Very Long Introduction, And I Am Very Grateful If You Have Read It All!
Oh, By The Way You're An Amazing Person And There Are Loads Of People That Love And Appriciate You, They Might Just Show It In Peculiar Ways! If There Aren't Many, Then I'd Be Glad To Be One Of The Ones That Do, So Send Me An Owl If You Need A Friend!
Have An Amazing Time At Hogwarts!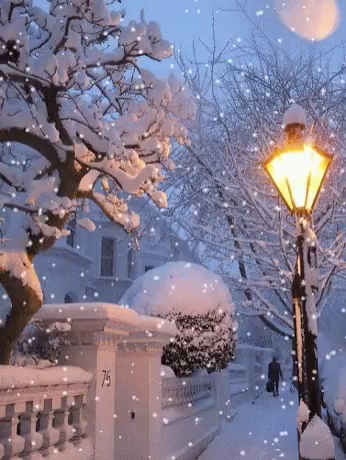 If You're Still Reading: Yes I Love Paris, France, Cherry Blossoms, Deer, History, Nature, Spring, Winter, Snow, Christmas, Germany, Europe, And Beauty