"Is it too Late to be Un-Adopted?" -Five Hargreeves
Joined January 2023
Member of Ravenclaw
0 House Points
1st Year
United States
Backstory
Roleplay Account Only!
[Note: I will only do FxF or MxM no FxM please and thank you as I find it boring!]
—————————————
Original Fandom Characters:
Fandom: Harry Potter- Golden Trio Era
Fandom: Conjuring
—————————————
Starter Section:
– Muggle || Cop x Victim || Anything Can Happen || Open Rp
– Harry Potter || Draco x Harry || Anything Can Happen || Open Rp
—————————————
Discord: PeachyCrypto#1508
Quotev; PureChaosPrincess
Pinterest: @PureChaosNightmare
—————————————
Information About Me!
[Been Roleplaying since 2014]
House:
Ravenclaw
Name:
Elizabeth Lupin
Birthday:
August 23rd, 1980
Height:
5'5
Bloodstatus:
Pureblood
Parents:
Remus Lupin
Sirius Black
Star Sign:
Leo
Favorite Sweet
Lemon Tart
Moodboard: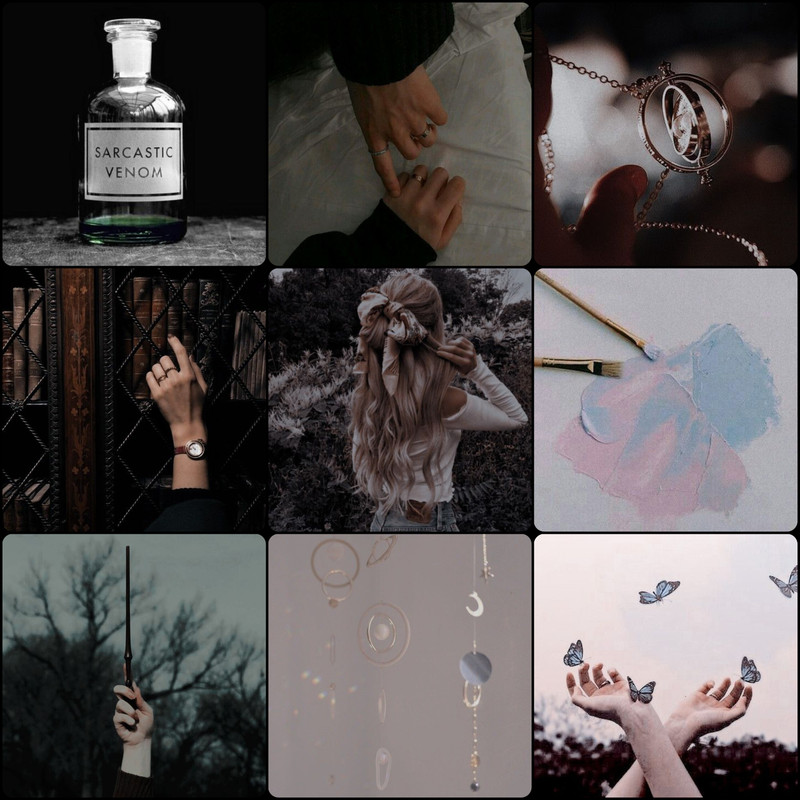 ——————————————————————————
Rules:
<ol style="margin-top: 0; margin-bottom: 0; padding-inline-start: 48px;">
Help write the Action/Romance, as I will not be doing it all by myself as it's already hard enough coming up with information by yourself!
Please, write at least a paragraph whenever you reply as I will not be accepting One-Liners please, as we need to be able to bounce off each other!
Do Not Spam, please as I'm very busy outside HiH and I know a lot of you are too so please don't Owl me unless I haven't responded with in 2-5 days okay!!
I DO NOT HAVE ANY TRIGGERS, so PLEASE only use whatever YOUR COMFORTABLE WITH as I'd hate to make you Uncomfortable during the Rp!!
Have Fun!! It is Roleplay after all and our universe, so we can do whatever we'd like to make the story seem fit to our standards as it's not the author's work!!
</ol>
---
Fandom:
[I know more than this but this is what I know by Heart!]
– Harry Potter
– The Conjuring [1 and 2]
– Conjuring: Devil Made Me Do It
– There's Someone In Your House
– Wednesday
– Sam and Colby
– The Nun
– Hunger Games
– Maze Runner
– Umbrella Academy
– Outer Banks
– Chronicles of Narnia
– The Witcher
– The Last Kingdom
Muggle:
[I know more, it's just that these sound interesting!]
– Forbidden Rp [LIke Ex. Brother x Sister Mother x Son]
– Cop x Victim
– Mafia x Kidnapped
– Enemies to Lovers
– Bully x Innocent
– Student x Teacher
– Principal x Student
——————————————————————————