Popular Groups & Roleplays

Group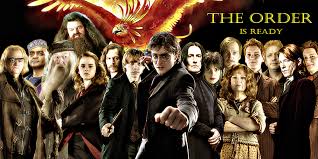 Group
Order of pheonix
Private Group • 1 Members
Voldemort has risen again . We all must unite for taking actions against the Voldemort and his death eaters . Join the Order of Pheonix now and work against him

Group
explodingcats
Public Group • 1 Members
here we can talk have fun and come up with new ideas make more friends!!!!!!!!!!!!!!!!!!

Group
Free Name Tags
Public Group • 1 Members
Join this group if you want a free name tag

Roleplay

Group
Quidditch Club
Public Group • 1 Members
Hello and welcome to the quidditch club My name is Elea and i am the capitain/secretary for this club. I created this group for quidditch players (any house) that couldn't join their houses team as well as for quidditch fans. RP is seperate

Group
Scenarios' Brainstorm
Public Group • 1 Members
Which Scenarios in the Harry Potter series would be interesting setting to Role- play At; or What Scenarios would you bring to life in Role- play from the Harry Potter series? examples below:

Group
Gryffindor Common Room
Private Group • 1 Members
only Gryffindors! this is a fun place where you can make new friends!