Popular Groups & Roleplays

Group

Roleplay
Friendship
Public Roleplay • 1 Members
We will protect the world from the dark wizards.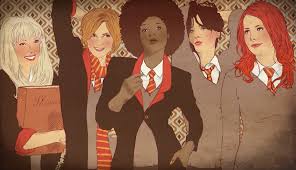 Group
Gryffindor Girls Group
Private Group • 1 Members
Welcome to the Gryffindor Girls group!! I am Parineeta Srivastava the head of the group. in this group we'll discuss about what's going on in Hogwarts and about the recent events, also we are girls so we are the power.

Roleplay

Group

Group
PEOPLE OF EARTH
Public Group • 1 Members
everyone is welcome (; i will not always be on as i do take short brain brakes.

Group
Gryffindor
Public Group • 1 Members
Somos os melhores amigos

Roleplay
Ilvermorny exchange students
Public Roleplay • 1 Members
A role play for wizards and witches from America attending the American wizardry school visiting hogwarts