Out Now and Upcoming!
All movie and TV premiere dates are for the US, but hopefully this will still be helpful for those of you in other parts of the world as well, to give you an idea of what you might be interested in seeing at the moment.
Movies:
Doctor Strange [PG-13] - Nov. 4
The latest installment in the MCU, this movie is the origin story for Doctor Strange. It also brings the fifth Infinity Stone into play, which will be important down the road. If you love magic, mind-bending visuals, and Benedict Cumberbatch, this is the movie for you.
Hacksaw Ridge [R]- Nov. 4
This movie is based on the true story of an Army medic who became the only person to be awarded the Medal of Honor without ever picking up a gun. The setting is World War II, at Okinawa, and from the trailers I've seen, it looks really good.
Billy Lynn's Long Halftime Walk [R] - Nov. 11
A soldier recently returned from Iraq is celebrated as a hero, while flashbacks show his time fighting in Iraq. If you liked Flags of Our Fathers, this looks to be told in a similar vein, and will likely contrast the reality of combat with the way the American public is being led to view the war.
Arrival [PG-13] - Nov. 11
The trailers for this alien-invasion suspense thriller don't give much away beyond the very basic premise - mysterious ships have landed all around the world, and no one knows why they're here. Even without knowing more, it looks like a gripping movie, and one that I at least am quite interested in seeing.
Fantastic Beasts and Where to Find Them [PG-13] - Nov. 18
Since this is a HP website, I'm assuming you all know everything there is to know about this film, have watched the trailers over and over, and are excitedly looking forward to a new adventure in the HP universe. This is definitely on my list of must-see movies this year.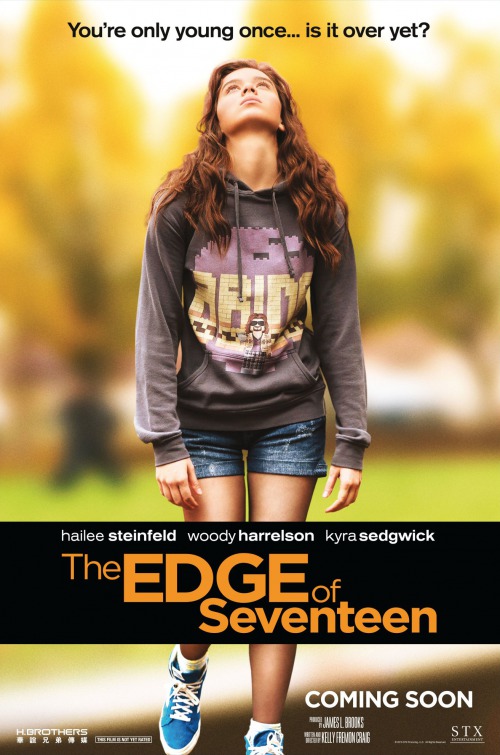 The Edge of Seventeen [R] - Nov. 18
If you're seventeen, or remember what it was like to be seventeen, this movie may interest you. It follows Nadine as she navigates her way through high school, dealing with all the struggles that come with being a teenager, which should feel very familiar to most of us.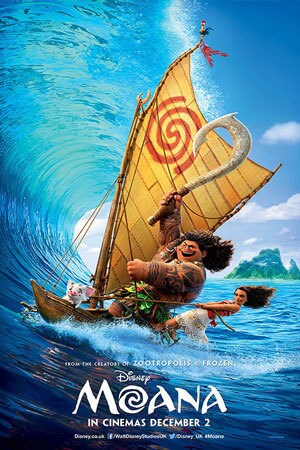 Moana [PG] - Nov. 23
The latest Disney movie is set out among the Pacific islands, and tells the story of a young girl who sets out across the ocean to find a mystical island and save her family. It looks like a fun movie, and Lin-Manuel Miranda was involved in writing the music, so I'm looking forward to this one.
Television:
❊Shows with an asterisk are new this year.
❊The Crown, Season 1 - Nov. 4
This new Netflix series follows the life of Queen Elizabeth II, starting in 1947 and moving forward from there. Only 25 years old, she is faced with the task of figuring out how to be a queen to a nation that is in decline. Fans of Doctor Who will be happy to see Matt Smith as Prince Philip, husband to Queen Elizabeth. This show looks fascinating, and is on my must-watch list.
Red Oaks, Season 2 - Nov. 11
The second season of this coming-of-age comedy set in the 1980s premieres this month. One of Amazon's original series, this show follows a college student with a summer job at a country club. Younger viewers, be warned: this show is rated TV-MA for sex and language.
Teen Wolf, Season 6 - Nov. 15
The sixth (and final) season of this enjoyably cheesy high-school werewolf show comes to MTV mid-November. While this show has never been high-quality television, the adventures of Scott McCall and his friends are generally an entertaining escape from reality, as long as you don't mind that the show occasionally gets dangerously close to being a supernatural soap opera.
The Librarians, Season 3 - Nov. 20
If you ever thought that librarians just shelved books, think again! Season three of this show premieres on TNT later this month, and these librarians are busy tracking down mystical artifacts and protecting the world from all sorts of supernatural threats.
Gilmore Girls: A Year in the Life (miniseries) - Nov. 25
Lorelai, Rory, and almost everyone from Star's Hollow are finally back this month for this four-part miniseries on Netflix! If you loved the witty, fast-paced dialogue of the original series and desperately missed the entertainment of Friday night dinners, it's all back. And whether you're Team Jess, Logan, or Dean, they're all back as well, so mark your calendars and get excited!

❊Incorporated, Season 1 - Nov. 30
In a future where corporations have taken over the world, one man is willing to risk everything to stop them and save the woman he loves. This futuristic science fiction series premieres at the end of the month on Syfy.

Kris Shah