Ladies' Wizarding World Fashion
Ah, February, the transition from Winter to Spring and for some of us, Summer to Fall - there's Valentine's Day, and the fact that it's black history month!
A new designer named Adriana Edwards has designed a new line of fashion in support of the Black Lives Matter Fondation. In fact the wizard branch of Black Lives Matter Fondation ended up sponsoring the line! So in support, Adriana recused people of color as the models and on every model put a badge saying "Black Lives Matter" on it. This month clothes are more on the flirtatious side, so skirts and dresses are in!
Casual Wear:



The model on the left is wearing an elegant white t-shirt with some skinny jeans

and some wedge boots with a robe. She also has very nice purple curly hair and beautiful crystal earrings.
The model on the right is wearing a white blouse with a black tank top over it with a black skirt and black flats.
Formal Wear: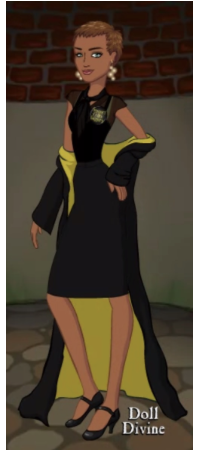 This model is wearing a black dress that is sheer at the top and classy on the bottom. She is also wearing black
heels with flats, a robe and glow earrings.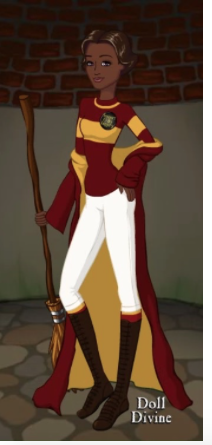 Quidditch Wear:
And this model is wearing a Quidditch team robe, sweater, socks, and shoes. She is also wearing white capris.
- Macey