"This is not a moment. It's a movement." - A. Hamilton
Joined November 2020
Member of Slytherin
73 House Points
1st Year
Canada
Backstory
Mountain Time
"Don't blame me, love made me crazy. If it doesn't, you ain't doing it right." Rps: HP, LotR, Marvel, TVD, Hunger Games, Agents of SHIELD, Divergent, Grey's Anatomy and many more. Just ask and I'll tell you yes, no, or kinda.
Collins Pierson Katerina Walker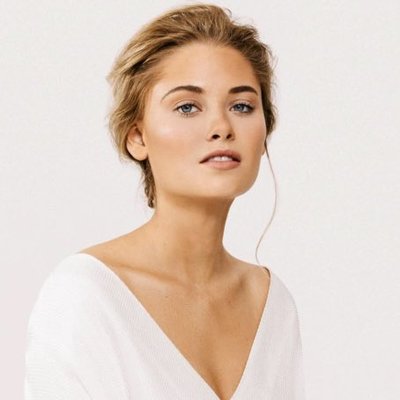 You ever hear an "Oh..." that breaks your heart?
Sexuality: Bisexual
Blood Status: Pure-blood papa, half-blood maman
Pronouns: She/her
Gender: Cisgendered Female
House: Slytherin
Personality Type: ESTJ-J (Executive)
Nicknames: Collie, Cauliflower, Coco, Cole, Lines
Illness(es): PTSD [explained further down below], Anamagus [if you consider this an illness]
Face claim: Virginia Gardner
Running this game for five years. Guess that's why my feet hurt.
What is she like?


She is a very defensive and stubborn


She gives a lot of backhanded compliments


She likes boxing


She is very passionate about drumming and likes it a lot, like A LOT


She has a really noticeable French accent


She grew up in a trailer park, so she can kick your Beverly Hill ass, no question


She likes roasting people (c'mon people, with words, not an actual fire, keep up)


She is very witty


She is an excellent liar


She doesn't share a lot, but she's not rude when you ask her questions


She's a major realist


She won't put up with your shit


She doesn't get mad, she gets even


She hates stereotypes


She has 5 older brothers: Corbin, Raoul, Serge, Assane, Nicolas and Sébastien


She has a daughter who was adopted by another couple (explained further below)


'Til I feel the fresh air And I feel your eyes stare And I'm not gonna lie, I get a little bit scared My heart is on wings, I'm living in dreams And at the top of our lungs, we sing
Likes:


Green Bay Packers, Edmonton Oilers, Toronto Blue Jays


She has a few tattoos, so she likes those (pictures of them shown below)


Drumming, especially when she plays


Green apples


Canadian winters


Roasting people


Boxing


Star-gazing


The rain, morning after smell of a thunderstorm


Dusty books, especially in old wood libraries


Classic rock (Favourite song is "Hells Bells" by AC/DC)


When my mind is runnin' wild Could you help me slow it down? Put my mind at ease Pretty please I need your hands on me Sweet relief Pretty please
Dislikes:


If you're sexist, racist, xenophobic, transphobic, homophobic, etc...


Ferris Wheels (had a panic attack when her friend made her go on one oop-)


When she cries in front of other people


Overly dramatic/sensitive people


Bad grammar


Songs that are way too pop


Super annoying people


When she gets called princess, darling, sweetheart, etc....


She is extremely claustrophobic


Hello, daddy, hello, mom I'm your ch-ch-ch-cherry bomb Hello world I'm your wild girl I'm your ch-ch-ch-cherry bomb
Amortentia:


Broomstick wax


Lakes


Maple Syrup


Bakery


Boggart: Being seen as weak, irrelevant, vulnerable and defenseless. Probably crying in front of anybody.
Wand: Poplar wood with a dragon heartstring core, 13" and supple flexibility
Patronus: Lioness
Tonight the music seems so loud I wish that we could lose this crowd Maybe it's better this way We'd hurt each other with the things we want to say
Songs that describe Collins:


My Life - Billy Joel


Delicate - Taylor Swift


She - Harry Styles


Monopoly - Ariana Grande & Victoria Monet


Swim - Chase Atlantic


She Used to Be Mine - Jessie Mueller; Waitress


COPYCAT - Billie Eilish


Killer Queen - Queen


Shoot To Thrill - AC/DC


Yesterday - The Beatles


Happier - Ed Sheeran


Mount Everest - Labrinth Majesty - Apashe & Wasiu


'Cause I'm T.N.T., I'm dynamite T.N.T., and I'll win the fight T.N.T., I'm a power load T.N.T., watch me explode
No fair You really know how to make me cry When you gimme those ocean eyes I'm scared I've never fallen from quite this high Fallin' into your ocean eyes Those ocean eyes
Backstory: Collins was adopted by her parents (Inès and Yves) at a young age. She has always had a talents for street fighting. She never sought out her biological parents, not really caring. She wasn't enough for them and that's not enough for her. Collins will always fight for what she believes. Collins was born in Marseilles, but she moved to Bordeaux a few years ago. Her adoptive parents are hard workers, but they still live in a trailer park. They're happy, and that's what matters to them. Collins is fluent in French, as well as English. She has 5 older brothers, so she is obviously quite a tomboy. She was once pregnant, still a teenager and had to give away her daughter. Collins named her Dominque, or Nicky. She was adopted by a very nice, rich and happy couple. She gets to babysit her sometimes, and her adoptive parents let her be in her life. She is almost 10 now. Collins suffers from PTSD. Growing up in a pretty sketchy trailer park, she saw some bad shit happen. She once saw a girl getting r@ped, a kid getting beaten by his dad and lots of other bad stuff. Once, when she was 8, she saw some thugs from her trailer park beat up and shoot one of her brothers. She was stunned and will forever be ashamed of herself for being so slow to get him help. Her shock nearly got him killed. Collins is the kind to give you a resting bitch face if you get angry or yell at her with others around, but get scared if no one is around. That's a big part of her PTSD. She is very paranoid and cautious of her surroundings. For obvious reasons, she has major trust issues and trouble sharing any detail of why she has PTSD. Even when she puts on a shirt, she does it quickly, scared of her guard being down. That's when she started boxing and learning to defend herself and others. She gets in a lot of physical fights from being opinionated. Collins is very stubborn when it comes to what she believes in. Collins often get underestimated because she's 5'6 and blonde, but she's all muscle and feisty. She never starts the fights, but always finished them.
Pets:
Jaques
https://www.pinterest.ca/pin/87960998962880544/
Fabien
https://www.pinterest.ca/pin/1407443623952184/
Mottos:


Learn the rules by heart, so you know how to break them.


She slept with the wolves without fear. For they knew a lion was among them.


Badass with a great ass.


Throw me to the wolves, and I'll come back leader of the pack.


Tattoos:
"You thought it was rude. I thought it was funny. That's why I'm happy and you're not." - Collins Walker