"Your my Sunshine, I'm your Moonlight, I'll be here at the death of daylight. When the sun runs out of magic. I'll be there to kiss the ashes."
Joined June 2022
Member of Hufflepuff
0 House Points
1st Year
United States
Backstory
- New Beginnings -
––♡––♡––♡––
Contact Info:
Email: princessstar.zombie12@gmail.com
Discord: sweet_sunshines
Pinterest: Sweet_Sunshines
––♡––♡––♡––
- Epilogue -
"I might've saved a little trouble for the next girl A-'cause the next time that he cheats Oh, you know it won't be on me No, not on me."
- Before He Cheats, Carrie Underwood -
–––––––––––––––
Info About myself:
House: Hufflepuff
Name: Camelia Hope Brock
Nicknames: Cam, Lia, Ellie, Ella, and Brock
Age: 20
DOB: March 20th, 2003
Star Sign: Pisces
Nationality: American
Hair Color: Black
Eye Color: Hazel
Sexuality: Bisexaul - Female Lean
Pronouns: She/Her
Status: Single
Fav Season: Winter
Fav Song: Twisted Love - Aryia
Likes: Horses, four wheeler, Spicey, Animals, and Sugar.
Dislikes: Spiders, Lighting, Sunflowers, Blueberries, Sweets [Some], and Bugs.
Fav Music: Country, Rap, and R&B
My Aesthetic: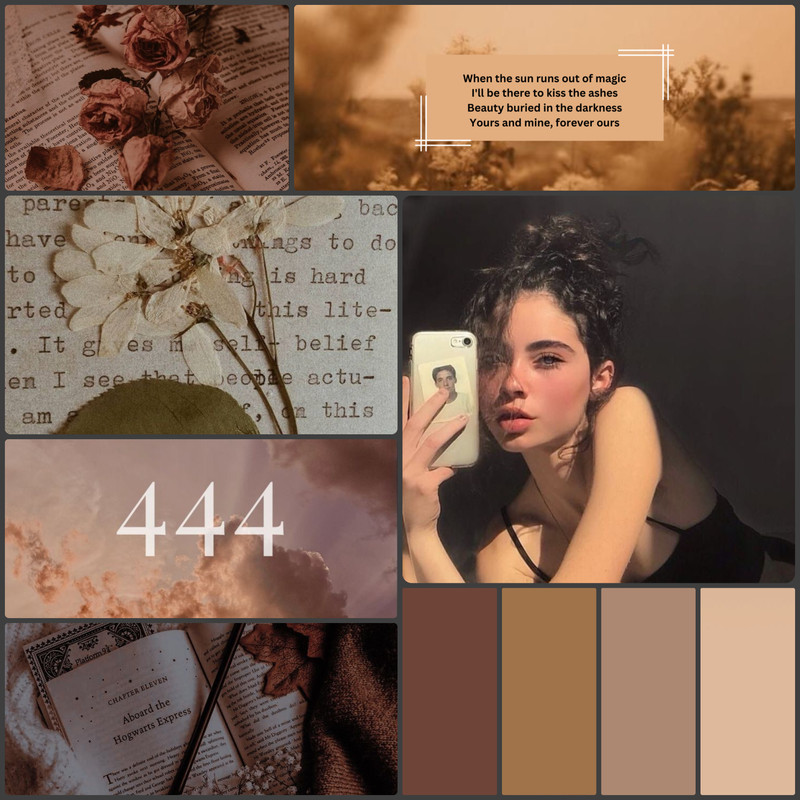 –––––––––––––––
- Prologue -
"Us that they never were our's."
- Mulholland Drive, Aryia -
–––––––––––––––
Wall Rule's:
• Do Not Spam my page please, I will respond when I can!!
• If you wish to chat please, post on my page as I want to keep Roleplays in Owls!!
• If you have a problem with me, please Owl me instead of Reporting please!!
• No posting, Drama, Racists Comments, Being Sexists, No Transphobic/Homophobic, or Childish Behavior Please!!!
• No Posting Chainmail, Group Advertisements, Games/Polls/Quizzes Please as I have no use for them!!
• Be Polite to those who post, please as I will not tolerate Bullies!!
Roleplay Rule's:
• I will not roleplay with Minor's!!
• Please, do not SPAM my owls or Discord, as I will respond when I can!!
• Do not use asterisk [***], please as they confuse me so please use the proper speech marks!!
• Do Not make character Op please as it is the fun of the Rp!!
• I'm fine with cussing as I am an Adult and I will do that a lot!!
• If you wish to stop the Rp please, let me know instead of Ghosting please!!
• If you wish to start a new Rp let me know as I don't mind changing it!!
• Help write the Action/Plot/Romance/Angst please, as I will not be the only one doing it by myself
• I am fine with NSFW/SFW/18+ Rp so if you're interested please ask!!
• Write at least a paragraph whenever you respond to one word or one liner.
–––––––––––––––
- Third Act -
"Own it or it will own, you little monster."
–––––––––––––––
Roleplay Section:
Stuff I won't Do:
• Beastiality
• Human x Anything
• Adoption
• Abusive
• Controlling
• Toxic
• Double Oc Rp
• Sexual Assault
• Self - Harm
–––––––––––––––
Ship RolePlay There is more so ask!!
– James x Sirius
– Draco x Harry
– Hermione x Pansy
– Cedric x Harry
– Neville x Blaise
– Draco x Ron
– Remus x Sirius
– James x Regulus
– Pansy x Luna
– Harry x Hermione
– Ron x Harry
– Luna x Cho
– Blaise x Ron
– Regulus x James x Lily
– Billy x Steve
– Mike x Will
– Elven x Max
– Robin x Nancy
– Jonathan x Steve
– Billy x Eddie
– Eddie x Steve
– Jonathan x Billy
Fandom RolePlay There is more so ask!!
– Harry Potter
– Chronicles of Narnia
– 100
– Stranger Things
– Hunger Games
– Twilight
– Maze Runner
– Umbrella Academy
– Walking Dead
– Last of Us
– Until Dawn
– Dead of Night
– Criminal Minds
– The Witcher
– The Last Kingdom
– Arcane
Muggle RolePlay
– Friends to Lovers
– Strangers to Lovers
– Enemies to friends to Lovers
– Criminal x Cop
– Boss x Maid
– Co-Worker x Boss
– Mafia x FBI
– Right Hand Man x Mafia
– Kidnapper x Kidnapped
– Yandere! X Anything
– Scientist x Expierment
– Doctor x Nurse
– Innocent x Dommant
– Princess x Guard
– Prince x Guard
– Queen x Servant
– King x Servant
– Prince x Lower Class
– Princess x Lower Class
– Bully [Male] x Quiet Girl
– Bully [Female x Quiet Girl
– Bully [Male] x Quiet Male
– Bully [Female] x Quiet Male
– Assassin x Assassinator
– Mother x Daughter
– Mother x Son
– Step-Mother x Daughter
– Step-Mother x Son
– Father x Daughter
– Father x Son
– Step-Father x Daughter
– Step-Father x Son
– Aunt x Niece
– Aunt x Nephew
– Uncle x Niece
– Uncle x Nephew
– Brother x Sister
– Step-Brother x Sister
– Brother x Brother
– Step-brother x Brother
– Sister x Sister
– Step-Sister x Sister
– Next Door Neighbor [Adult Female] x Son
– Next Door Neighbor [Adult Female] Daughter
– Next Door Neighbor [Adult Male] x Son
– Next Door Neighbor [Adult Male] x Daughter
–––––––––––––––––––––––––––––––––––––––––––––––––