A call to survivors has just come through "Resist the zombie they'll make of you"
Joined April 2023
Member of Gryffindor
0 House Points
1st Year
United States
Backstory
**Add Me Outside HiH **
Email: marauder.weasleystar@gmail.com
Discord: Weasley_Chaos_Child#4211
Wattpad: @Weasley_Chaos_Child
Pinterest: @Weasley_Chaos_Child
Twitter: @Weasley_Chaos
Instagram: weasley_chaos_child
---
"Are you listening to the whispering? Is it sinking in 'cause it's sickening? Will you take the bait while you suffocate? 'Cause you know, something is creeping in the Dark."
Now Playing: Ice Nine Kills - Rainy Day
| 0:00 O────────────────── 8:35 |
ᵖˡᵃʸ ˡᵃˢᵗ ˢᵒⁿᵍ | ↺ ▷||◁ ↻ | ᵖˡᵃʸ ⁿᵉˣᵗ ˢᵒⁿᵍ ˢˡᵒʷᵉᵈ
---
"Hello and welcome to pure chaos where nothing is safe, do you dare take the bait of becoming my Friend?"
- Eloise Weasley
House:
Gryffindor
Wand:
Phoenix feather,14 ½ , Ebony, Brittle
Blood Status:
Pureblood
Name:
Eloise Aurora Weasley
Age:
18 [depending on Rp]
DOB:
April 4th, 1980
Eye Color:
Green
Hair Color
Red
Height:
5'8
Personality:
Knowledgeable, A peacemaker, Faithful, Smart, Active, Complacent, Avoids conflict, Perverse, Reassuring, Overcritical, Forms strong bonds, Excitable, Reassuring, Idiotic, Well-mannered, Charismatic, and Possessive.
Mirror of Erised:
Having a Family of my own
Boggart:
Losing any of my Family or Friends
Amortentia
Green Apple, Honey, Lemon, Coffee, Potions, Old Books, Grass, Home, Sea Salt, Dark Chocolate, Vanilla, Mint, Lavender, Sweets, Almond Oil, Coconuts, and Animal Fur.
Parents:
Molly Weasley
Arthur Weasley
Siblings:
Bill Weasley
Percy Weasley
Fred Weasley
George Weasley
Ronald Weasley
Ginny Weasley
Friends:
Hermione Granger
Neville Longbottom
Luna Lovegood
Blaise Zabini
Draco Malfoy
Harry Potter
Cedric Diggory
Pansy Parkinson
Seamus Finiigan
---
Wall Rule's:
‣ Don't be Racist's, Homophobic, Transphobic, Childish, or Rude while being on my, page as I will Block you with no Hesitation.
‣ Don't double, post in both owls or Wall please I will see your owl whenever I have the time, and if I don't respond it might be because I'm not interested.
‣ Please, don't reply to starter's that are on my page, as it is very rude and annoying if you do it and you will be blocked
‣ DON'T POST: Games, Group Advertisements, Quizzes, or anything that lies with in this part of the rules as I will automatically delete it.
‣ Don't ask me to be friends, please as all you have to do is add me and that's it so please don't send an owl for that because I will, just IGNORE IT.
Roleplay Rule's:
‣ DON'T, use Asterisk [**] please, as it just gets confusing for me whenever you reply
‣ Don't Spam as I am busy outside of HiH and I will only respond long enough to discuss the topic of the Rp
‣ Help write the Plot, Action, and Romance if there is going to be any as I'm not, planning on doing anything by myself alright
‣ Let me know if you plan on leaving the Rp or, if your not interested in it anymore as I'm fine with stopping the Rp!!
‣ Write,at least a paragraph whenever you respond as I will, not except One-Liners or Semi One-Liners as I won't respond to the reply, at all though it's alright to send a little reply in the beginning just make sure you put forth the effort.
---
Roleplay Information:
** Important, won't do in Rp's**
‣ Abusive/Toxic
‣ Controlling
‣ Adoption
‣ Double Oc Rp
Fandom's
‣ Harry Potter
‣ Chronicles of Narnia
‣ Hunger Games
‣ Maze Runner
‣ The Conjuring [1 and 2]
‣ The Conjuring: The Devil Made Me Do It
‣ Annabelle
‣ The Nun
‣ Stranger Things
‣ Outer Banks
‣ Dorien Gray
‣ Walking Dead
‣ Until Dawn
‣ Sam and Colby
‣ TFIL/OverNight
‣ The 100
‣ Umbrella Academy
‣ The Kingsman
‣ Game Over, Man!
‣ Black Butler
‣ Attack on Titan
‣ Hunter x Hunter
‣ Criminal Minds
‣ GunSlinger Girl
‣ The Witcher
‣ The Last Kingdom
‣ YOU [only first and some of Second Season]
‣ Wednesday
‣ Body Guard
‣ Designated Survivor
‣ DAHMER [only till episode 6]
‣ All of Us are Dead
‣ Death Note
‣ Fairy Tale
‣ The Promised to Neverland
‣ Sword Art Online
‣ The Blue Exorcist
‣ Dragon Ball Z
‣ Dragon Ball Z Kai
‣ Dragon Ball Gt
‣ Ouran Highschool Host Club
‣ piano in the forest
‣ Yu-Gi-Oh
‣ Twilight
‣ Five Nights at Freddy's
‣ Last of Us
Ship Roleplay:
‣ Draco x Hermione x Harry
‣ Luna x Pansy
‣ Hermione x Ron
‣ Blaise x Neville
‣ Sirius x James
‣ Remus x Lily
‣ Barty Crouch Jr. x Regulus
‣ James x Lily
‣ Harry x Hermione x Theodore x Blaise
‣ Blaise x Draco
‣ James x Regulus
‣ Dorcas x Pandora
‣ Marlene x Lily
‣ Hermione x Luna
‣ Pansy x Neville
‣ Regulus x James
‣ Harry x Hermione
‣ James x Remus
‣ Pansy x Hermione
‣ Ron x Blaise
‣ Hermione x Matteo
‣ Harry x George
‣ Blaise x Pansy
‣ Luna x Hermione
‣ Fred x Harry
‣ Cedric x Cho
‣ Ron x Harry
‣ Draco x Pansy
‣ Harry x Ginny
‣ Ginny x Luna x Pansy
‣ Pansy x Ginny
‣ Regulus x Lily
‣ Draco x Harry
‣ Harry x Cedric
‣ Ginny x Hermione
‣ Matteo x Harry
Muggle Roleplay:
‣ Friends to Lovers
‣ Stranger to Lovers
‣ Enemies to Lovers
‣ Popular Girl x Bully Boy
‣ Hero x Villain
‣ Arranged Marriage
‣ Girl Next Door x Hometown Girl
‣ Boy Next Door x Hometown Boy
‣ Hometown Girl x Boy Next Door
‣ Principal x Student
‣ Student x Teacher
‣ Popular Girl x Bully Girl
‣ Football Boy x Nerd Girl
‣ Football Boy x Nerd Boy
‣ Princess x Stable Boy
‣ Prince x Stable Boy
‣ Princess x Stable Girl
‣ Villain x Kidnapped
‣ Yandere! x Anything
‣ Stalker x Innocent
‣ Step-Brother x Bully Sister
‣ Step-Sister x Bully Brother
‣ Step-Brother x Bully Brother
‣ Step-Sister x Bully Sister
‣ Boss x Co-Worker
‣ Mafia x Right Hand
‣ Mafia x Kidnapped
‣ Mother x Daughter
‣ Mother x Son
‣ Aunt x Niece
‣ Aunt x Nephew
‣ Father x Daughter
‣ Father x Son
‣ Uncle x Niece
‣ Uncle x Nephew
‣ Brother x Sister
‣ Brother x Brother
‣ Sister x Sister
‣ Next Door Neighbor [Adult Female] x Daughter
‣ Next Door Neighbor [Adult Male] x Daughter
‣ Next Door Neighbor [Adult Female] x Son
‣ Next Door Neighbor [Adult Male] x Son
‣ Cop x Victim
‣ Kidnapped x Kidnapper
‣ goth girl x quarterback boy
‣ royalty x bandit
‣ Princess x Pirate
‣ Prince x Pirate
‣ Queen x Servant
‣ King x Servant
---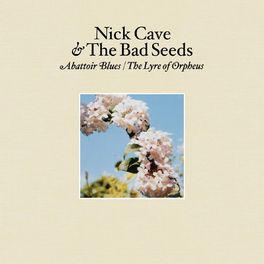 " We have the answer to all your fears It's short, it's simple, it's crystal clear It's round about and it's somewhere here Lost amongst our winnings."
Now Playing: O Children - Nick Cave & The Bad Seeds
| 0:00 O────────────────── 8:35 |
ᵖˡᵃʸ ˡᵃˢᵗ ˢᵒⁿᵍ | ↺ ▷||◁ ↻ | ᵖˡᵃʸ ⁿᵉˣᵗ ˢᵒⁿᵍ ˢˡᵒʷᵉᵈ