"She's a bad chick with some liquor in her system Watch out you could be her next victim."
Joined June 2023
Member of Slytherin
0 House Points
1st Year
United States
Backstory
In case I don't respond to Owls!!
Email: greenflowerslytherin@gmail.com
Quotev: SlytherinFlower
Discord: SlytherinFlower#4900
Pinterest: @SlytherinFlower
Wattpad: @Snake_Goddess
Twitter: @Snake_Godess
Instagram: snake_starmoon
––––––––––––––––––––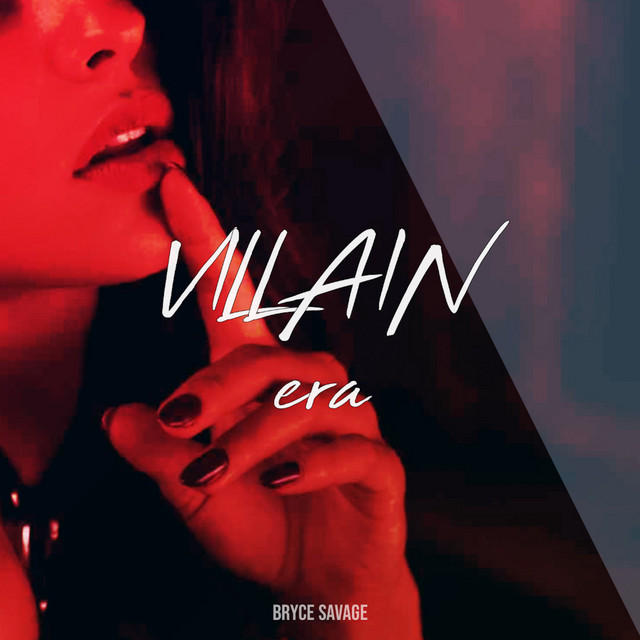 Now Playing: Bryce Savage - Villain Era (Lyrics)
| 0:00 O────────────────── 8:35 |
ᵖˡᵃʸ ˡᵃˢᵗ ˢᵒⁿᵍ | ↺ ▷||◁ ↻ | ᵖˡᵃʸ ⁿᵉˣᵗ ˢᵒⁿᵍ ˢˡᵒʷᵉᵈ
––––––––––––––––––––
Name: Eloise Eve Slytherin
Height: 5'6
House: Slytherin
Bloodstatus: Pureblood
Parents: Unknown [deceased]
Grandparent: Great Granddaughter of Salazar Slytherin
Birthday: August 2nd 1980
Age: 18 [But also depends on year]
Cousins: Draco Malfoy
Aunt's: Bellatrix Lestrange, Narcissa Malfoy
Uncle's: Severus Snape, Lucius Malfoy
Godparent: Sirius Black, and Regulus Black
Friends: Draco Malfoy, Pansy Parkinson, Hermione Granger, Blaise Zabini, and Fred and George Weasley
Patronus: Garden Snake
Amortentia: HoneySuckle, Green Grapes, Lemon Juice, Cinnamon, Raspberry, Vanilla, Old Books, InkWells, Potions, and Ocean Water.
Personality: Serious, Optimistic, Escapist, Fast-talking, Idiotic, Calm, Submissive, Gentle, Introverted, Dull-witted, Innocent, Inhibited, Joker, Weak-willed, Idealistic, Careful, Athletic and Wacky.
Wand:
Wand Wood: Chestnut
Wand Cord: Dragon Heartstring
Length: 14 ¼ inches
Flexibility: Inflexible
---
Original Character's:
Muggle: Female
Muggle: Male
Fandom: Harry Potter, Golden Trio Era
––––––––––––––––––––
Starter's:
♡ Harry Potter || Draco Malfoy x Harry Potter || Anything Can Happen || Open Rp
♡
––––––––––––––––––––
Wall Rule's:
♡ Please, be polite to those who post on my page please!!
♡ Do not be Racists, Transphobic, Homophobic or Childish as I won't accept that kind of behavior!!
♡ Don't Post advertisements/ Chainmail/ Games or Quizes/ or asking me to join things as I have no interest!!
Roleplay Rule's:
♡ Please, be respectful and wait for me to respond as I am a busy person and sometimes, can't reply.
♡ Help, write out the Plot Line/Romance/Action please, as I am not going to be the only one to do so!!
♡ Make the story interesting, if you have ideas add them and we can go from there so don't be afraid to do so!!
♡ Don't use Asterisks [**] whenever, you reply please as it is very confusing to me, if you are doing or saying something!!
♡ Let Me Know if you have any TRIGGERS, please as I'd hate to say something in the Rp and you stop replying!!
♡ Please, don't ask me to change my writing style as I've had someone do that once, and it really is annoying and hurtful to me.
♡ If you have a starter that you'd like to use then go for it, since sometimes I won't be able to do a starter if I don't have anything in mind for one!!
♡ Let Me Know if you wish to stop the Rp, or Start a New one as I won't be upset if you'd like to do a new one but please don't GHOST, if you plan on Stopping!!
♡ Don't reply with One-Liners or Semi One-Liners since I will be denying the Rp if that is how you respond, as we need to be able to bounce Ideas off of each other to keep the story interesting!!
---
**Stuff I won't accept doing**
♡ Adoption
♡ Human x Anything
♡ Controlling
♡ Abusive
♡ Toxic
Fandom Roleplay's: I know more, just ask!!
♡ Harry Potter
♡ Marvel
♡ Chronicles of Narnia
♡ Chronicles of Spiderwick
♡ Criminal Minds
♡ The Nun
♡ S.W.A.T
♡ London Has Fallen
♡ BodyGuard
♡ Extraction
♡ Red Notice
♡ Six Underground
♡ Hunger Games
♡ Twilight
♡ Maze Runner
♡ The Conjuring: Devil Made Me Do It
♡ The Conjuring: 1 and 2
♡ Black Butler
♡ My Hero Academia
♡ Walking Dead [Tv Show]
♡ FNAF
♡ Until Dawn
♡ Little Hope [Or any Mad of Madam Game]
♡ Yu-Gi-Oh
♡ Dragon Ball Z [Series]
♡ Stranger Things
♡ The Witcher
♡ The Last Kingdom
♡ Fast and Furious
Ship Roleplay:
♡ Luna x Ginny
♡ Harry x Draco
♡ Blaise x Ron
♡ Neville x Pansy
♡ Hermione x Harry
♡ Ron x Draco
♡ Ginny x Hermione
♡ Cedric x Harry
♡ Remus x Sirius
♡ Regulus x James
♡ Molly x Lily
♡ Luna x Hermione
♡ Dorcas x Pandora
♡ Bellatrix x Lily
♡ Severus x James
♡ Sirius x Dorcas
♡ James x Remus
♡ George x Harry
♡ Hermione x Luna
♡ Regulus x Remus
♡ Molly x Arthur
♡ James x Sirius
♡ Harry x Fred
♡ Draco x Ginny
♡ Ginny x Blaise
♡ Hermione x Ginny x Pansy
♡ Regulus x Lily x James
♡ Luna x Ginny x Pansy
♡ Regulus x Lily
♡ Ginny x Harry
♡ Pansy x Blaise
Muggle Roleplay:
♡ Friends to Lovers
♡ Mafia Leader x Parent
♡ Mafia Leader x Victim
♡ Enemies to Lovers
♡ Doctor x Patient
♡ Yandere x Anything!
♡ Hunter x Victim
♡ Princess x Bodyguard
♡ Prince x Bodyguard
♡ Princess x Stable Girl
♡ Princess x Stable Boy
♡ Prince x Stable Boy
♡ Prince x Stable Girl
♡ Queen x Servant
♡ King x Servant
♡ Villain x Hero
♡ Innocent x Protective
♡ Mother x Daughter
♡ Father x Son
♡ Mother x Son
♡ Father x Daughter
♡ Cheerleader x Unpopular Student
♡ Football Player x Unpopular Student
♡ Teacher x Student
♡ Principal x Student
♡ Sister x Sister
♡ Brother x Brother
♡ Sister x Sister
♡ Cousin x Cousin
♡ Aunt x Nephew
♡ Aunt x Niece
♡ Uncle x Niece
♡ Uncle x Nephew
♡ Next door Neighbor x City Girl
♡ Next door Neighbor x City Boy
♡ Next Door Neighbor [Adult Male] x Daughter
♡ Next Door Neighbor [Adult Male] x Son
♡ Next Door Neighbor [Adult Female] x Daughter
♡ Next Door Neighbor [Adult Female] x Son
---