Dm's are Open Lovelies, message whenever alright!! Also Add my socials incase the site is down!! [Social's are in Backstory!!]
Joined July 2023
Member of Gryffindor
0 House Points
1st Year
United States
Backstory
Hello I'm Samantha Marylin McKinnon but please, call me Sam. It's a pleasure to meet you all!!
Warning:
I am a polite person until pissed off so please, don't be Rude, Childish, or racist please, and I won't be the same back!!
Note:
I do call everyone either Dear, Sir, Ma'm, Mister, Hun, Dear, Miss, or Mrs. depending on, who the person is unless they have specific pronouns that they wished to be called
---
"Just know you're not alone 'Cause I'm gonna make this place, your home. Everyday's an endless stream Of cigarettes and magazines, oh oh."
- Glee, Homeward Bound/Home
---
Email: silverstar79rpemail@gmail.com
Pinterest: @Minnie_McKinnon
Discord: Silver_Star#2207
Wattpad: @Silver_Star7
Quotev: SilverStar7
———————
- Introduction -
House: Gryffindor
Sexuality: Bisexual
Birthday: August 1, 1960
Pronouns: They/Her
Height: 5'8
Eye Color: Green
Hair Color: Originally Blonde but dyed Black [After the wizarding war.]
Family:
Melissa McKinnon [Mother]
Michael McKinnon [Father]
Marlene McKinnon [twin sister]
Personality:
Indulgent, Guilt prone, Tidy, Accepting, Active, Helpful, Careful, Reliable, Heartless, A fast learner, Average mannered, Envious, Harmonic, and Rational.
My Bestest Friends:
James Potter
Regulus Black
Dorcas Meadows
Lily Evans
Evan's Rosier
Sirius Black
Remus Lupin
Peter Pettigrew
Severus Snape.
- Wand Information -
Wood: AppleWood
Core: Dragon Heartstring
Length: 12 1/2
Flexibility: Very Flexible
Aesthetic: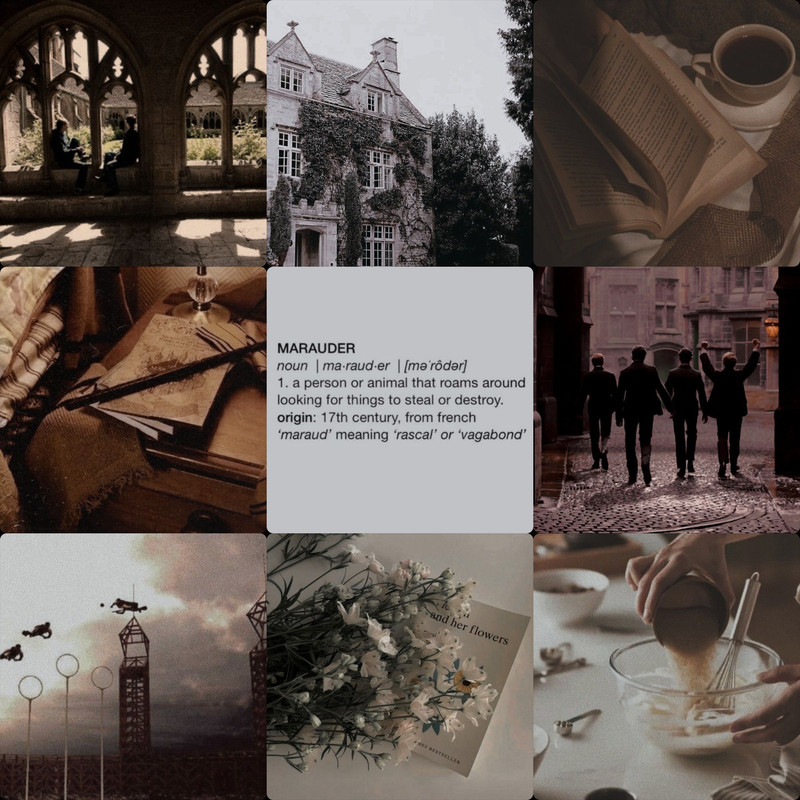 ---
- Banned -
‣
‣
‣
‣
‣
———————
Wall Rule's:
‣ Don't ask silly questions, as I won't answer them at all!!
‣ Be polite whenever you post or otherwise I will ban you no exceptions alright!!
‣ Don't post Chainmail, Group Advertisements, Games/Quizzes, or anything like that!!
‣ Don't be Rude, Racists, Homophobic, Transphobic, or Childish as I won't except it and it will be a ban for you!!
Roleplay Rule's:
‣ Don't Spam, please as I might be busy outside HiH!!
‣ Don't use Asterisk's [**] please, as it confuses me whenever you write!!
‣ Have longer responses as we need to be able to work off of each other!!
‣ If you wish to stop the Rp let me know instead of ghosting please, as I will block you if you!!
‣ Help write the Action, Polt, Romance, or anything else that is involved, as I won't be doing it myself!!
---
* Stuff I won't Do *
‣ Adoption
‣ Human x Anything
‣ Double Oc Rp
‣ Controlling
‣ Toxic
‣ Abusive
–––––––––––––––––
Fandom Roleplay:
‣ Harry Potter
‣ London Has Fallen
‣ Walking Dead [Tv Show]
‣ Hunger Games
‣ Twilight
‣ Maze Runner
‣ Criminal Minds
‣ Wednesday
‣ Stranger Things
‣ The Nun
‣ Annabel
‣ The Conjuring: The Devil Made Me Do It
‣ The Conjuring [1 and 2]
‣ Hunter x Hunter
‣ Umbrella Academy
‣ My Hero Academia
‣ Chronicles of Narnia
‣ Chronicles of Spiderwick
‣ Fast and Furious
‣ Extraction
‣ Red Notice
‣ Marvel [Some Movies]
‣ Outer Banks
‣ The Witcher
‣ The Last Kingdom
‣ Bodyguard
‣ 6 Underground
‣ Battle of Los Angeles
‣ Yu-Gi-Oh!
‣ Attack on Titan
‣ Black Butler
‣ American Sniper [been a while]
Ship Roleplay:
‣ James x Remus
‣ Sirius x Marleen
‣ Lily x Molly
‣ Remus x Regulus
‣ James x Sirius
‣ Severus x Lily
‣ Regulus x James x Lily
‣ Harry x Draco
‣ Barty Crouch Jr. x Evan Rosier
‣ Regulus x Lily
‣ James x Evan Rosier x Barty Crouch Jr.
‣ Severus x James
‣ Remus x Evan Rosier
‣ Hermione x Draco
‣ Remus x Barty Crouch Jr. x Evan Rosier
‣ George x Harry
‣ Ron x Hermione
‣ Draco x Blaise
‣ Neville x Pansy
‣ Ron x Harry
‣ Hermione x Blaise
‣ Ginny x Luna
‣ Pansy x Hermione
‣ Harry x Fred
‣ Hermione x Ginny x Luna
‣ Harry x Cedric
‣ Pandora x Dorcas
‣ Marleen x Lily
‣ Harry x Hermione
‣ Draco x Ron
‣ Neville x Luna
‣ Cedric x Cho
Muggle Roleplay:
‣ Friends to Lovers
‣ Stranger to Lovers
‣ Enemies to Lovers
‣ Popular Girl x Bully Boy
‣ Hero x Villain
‣ Arranged Marriage
‣ Girl Next Door x Hometown Girl
‣ Boy Next Door x Hometown Boy
‣ Hometown Girl x Boy Next Door
‣ Principal x Student
‣ Student x Teacher
‣ Popular Girl x Bully Girl
‣ Football Boy x Nerd Girl
‣ Football Boy x Nerd Boy
‣ Princess x Stable Boy
‣ Prince x Stable Boy
‣ Princess x Stable Girl
‣ Villain x Kidnapped
‣ Yandere! x Anything
‣ Stalker x Innocent
‣ Step-Brother x Bully Sister
‣ Step-Sister x Bully Brother
‣ Step-Brother x Bully Brother
‣ Step-Sister x Bully Sister
‣ Boss x Co-Worker
‣ Mafia x Right Hand
‣ Mafia x Kidnapped
‣ Mother x Daughter
‣ Mother x Son
‣ Aunt x Niece
‣ Aunt x Nephew
‣ Father x Daughter
‣ Cousin x Cousin
‣ Father x Son
‣ Uncle x Niece
‣ Uncle x Nephew
‣ Brother x Sister
‣ Brother x Brother
‣ Sister x Sister
‣ Next Door Neighbor [Adult Female] x Daughter
‣ Next Door Neighbor [Adult Male] x Daughter
‣ Next Door Neighbor [Adult Female] x Son
‣ Next Door Neighbor [Adult Male] x Son
‣ Cop x Victim
‣ Kidnapped x Kidnapper
‣ goth girl x quarterback boy
‣ royalty x bandit
‣ Princess x Pirate
‣ Prince x Pirate
‣ Queen x Servant
‣ King x Servant
---