+++ BEWARE !!! CHOOSE WISELY WITH WHOME YOU SPEAK TO ! ILYA OR AFANAS !! +++
Joined July 2017
Member of Ravenclaw
0 House Points
1st Year
Malaysia
Backstory

WELCOME TO MY PROFILE
RULES
* Grammar is not a problem. I am not an English speaker so It is okay.
* Long RPs. At least two paragraph.
* God-Mod and OP are prohibited
* Multifandom haven. So feel free to expand our world.
"Nice to meet you"
《I have two RP so I will split it in two. The most active if Afanas, as I just want to keep Ilya's profile as I am fond of him》
|| Ilya Vasilyev ||
Younger Ilya (13-15 years old)
Older Ilya (23-27 years old)
=======Halfblood + Cherry 11 & 3/4 inch Dragon Heartstring + No siblings + Bubbly and friendly personality + straight goldenhair and brown eyes with a speck of grey + Have a badger familiar (ironic, I know) + Slytherin with Hufflepuff tendencies so beware !!! + Wear glasses ! Г(О-Оч) + Effeminate and loves cute things (Otomen 乙男) + Enjoys tea with rapsberry jam !! \(ЗсЗь)======
I love an orthodox way to achieve perfection in Potion! To me, it doesn't matter what way I have to do as long as I can create my own recipe!
I love potion since I was saved by a stranger with murtlap on my knees. I am a traveller, you see. I don't have anyone anymore. I basically lives alone with my mother's old, broken wand and some money they threw at me. The stranger, is no beauty, but have a magnificient heart. She took me to an old man down the street so I could have a work to do and roof on the top of my head. I became his assistant in his workshop, which later on made me so fascinated with potion making. Now, after I took some basics, I was accepted to Hogwarts (even tho it's late) when we moved to Knockturn Alley.
Note : Ilya is not related to Afanas at all, despite the name.
|| Afanas ||
×first name×
Afanas
×pronounced and Meaning×
Ah-FA-nas : Immortal
×Middle name×
Vladimirovich
×pronounced and Meaning×
Son of Vladimir (Ruler)
×last name×
Vasilyev
×pronounced and Meaning×
Son of Vasily (Basil)
×age he apears to be×(because vampires look young usually)
28-31
×actual age×
1200s
×Gender×
Male
×Sexuality×
Bisexual
×was he born a vampire? ×
It has been a long time so I forgot about it
"To them, as to Magnus, time was like rain, glittering as it fell, changing the world, but something that could also be taken for granted.
Until you loved a mortal. Then time became gold in a miser's hands, every bright year counted out carefully, infinitely precious, and each one slipping through your fingers."
― Cassandra Clare, The Bane Chronicles"
!!!!appearance!!!!
■ original hair color
● Raven
■current hair color
● Brownish Black
■if they were turned what was their human eye color?
● Didn't remember
■vampire eye color
● Golden Hazel
■ skin color
● Slightly tan
■height
● 1.83 m
■weight
● 120 pounds
!!!!vampire information!!!!
~ turned or bitten?
Possibly born with it but I forgot about it so ..
~describe fangs (size, shap or not ect.)
Can be 2-3 inch longer, very sharp, enough to pierce a boar at once
~ feeds on humans or animals more?
Both. I only feeds from mortals that just commited suicide
~ how do they sleep? (Coffin? Upside down?)
Depends on the mood, but I like to sleep upside down to scare the hell out of my mortal maids
~ likes humans or no?
They are vascinating and annoying. I have some kind of love/hate relationship with them
~ what is their hunting style? (Ex: sneaky and quiet)
Sneaky. I like to prey like a snake
"To love is to destroy, and that to be loved is to be destroyed"
― Cassandra Clare, City of Bones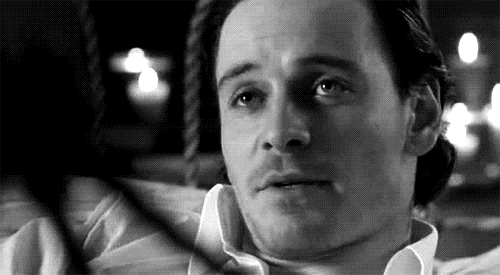 !!!!personality!!!!
<<good traits>>
- My humour
- My fashion style
- My laugh
- My eyes
>>Bad traits<<
- Impatient
- Insensitive
- Rude at bad day
- Impulsive
☆how does he act in public?
* Just like any sane vampires that was in the right mind and yet was bored like hell
☆how does he act with close friends alone?
* Like any mortal humans with their friend
"Ashes have no fear to burn in hell
In your heart's paradise angels dwell
Rib cage fastens all sins of the wrong
Your bones will sing you mortality's song"
― Munia Khan
!!!!past!!!!
has he experienced any terrifying moments?
♢ Many times I lost count
has he ever been hurt BADLY?
♢ As stated above
has he ever dated someone?
♢ Many times I forgot their names
has he ever done the boomity boom bang bang? (XD)
♢ Of course, what do you expect from as I am a vampire I am a man also. I have my needs.
has he ever been betrayed?
♢ You might find those betrayal at your book. It was documented but I won't tell you which one is mine and was me.
has he betrayed someone?
♢ It was necessary, my dear.
has he ever fed off a human?
♢ Yes, I have
has he ever fed off a animal?
♢ Yes, more than from humans as it was rare
"We are not divine beings in mortal bodies. We are mortal bodies in pursuit of constructing divine perfection within us."
― Abhijit Naskar, Lord is My Sheep: Gospel of Human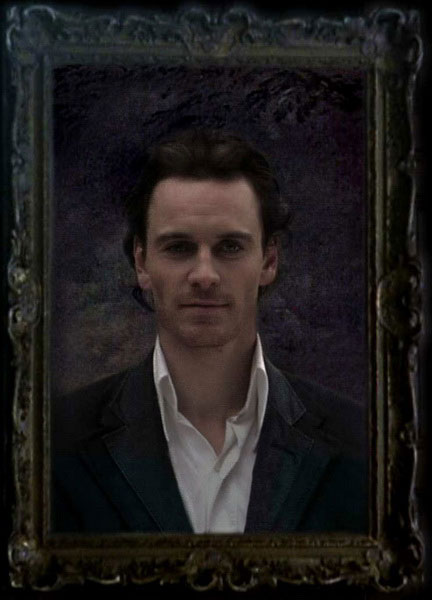 !!!!Likes and Dislikes!!!!
# Human foods. It was peculiar but interesting.
#Old tomes
# Music Instruments
# Operas
# Architectures
:x: Over-furry animals
:x: Dirt on foods
:x: Street fight
:x: Amphibians
:x: Insects
Backstory
No one knows how long Afanas lives and co-existed along mortals. He always avoid any publication and optical publications and devices. he never attend school and choose to learn by books or venturing around. He was bored and need an entertainment. So entertainment he will get..
$Music$
<iframe width="925" height="315" src="https://www.youtube.com/embed/il1nEcAVoVk?rel=0&autoplay=1&controls=0&showinfo=0" frameborder="0" allowfullscreen></iframe>