Okay so made the decision to come back to this site to fill in some time. No chain mail please or I will just block you.
Joined December 2017
Member of Hufflepuff
2717 House Points
2nd Year
United Kingdom
Backstory


glitter-graphics.com


glitter-graphics.com
Name:Kate Elizabeth A Dale.(Full name is Katherine, but never call me that I hate it)
Age: 17
Born: November 18th in Aberdeen, Scotland
Blood Status: Muggleborn. S
Sexuality- BiSexual
Relation Ship Status: Single
Nicknames: Kit- Kat, Katie.
Personality and Hobbies:Determined and hate to give upon anything. Never one to shy away from a challenge. I love Quidditch, even if I am not all that good at it myself.I love reading and can usually be found curled up in a corner with a book, be that a Muggle fiction or a Magical fiction, actually just anything. I am not fussy
Patronus: Badger Wand: 9 Inches Unicorn Tail Hair, Pine, pliable
Height: 5'4 H
Colour: Blonde
Eye Colour: Blue
Favourite Subject: History of Magic and Care of Magical Creatures.
Least Favourite Subject: Potions
Pets: I have a Tortoise Shell Cat named Jemima and Jobbernoll named Aquamarina


glitter-graphics.com //
┌─────── ⋅☆⋅ ───────┐ ✮✮Personal Information✮✮ └─────── ⋅☆⋅───────┘
My parents got divorced when I was fifteen and I am not going to lie I never saw it coming. They always seemed so happy and so in love. I still remember the day it happened.I came home from Hogwarts and they sat me down and told me that they were splitting up. My mum seemed to take it a lot worse than my dad, in fact she never found anyone else after him and just seemed to shrink into herself until one day it seemed like her heart just gave up and that was it. She was gone and I lost my best friend that day. I will never ever forget the last words that she said to me, knowing that it must have taken all of her strength and courage to say it. Those words being 'Kate, my darling Kate, always be kind and look out for people. Don't create enemies of anyone if you can help it. You have the biggest heart of anyone I know. Don't hold it against your stepmother. Let her guide you and treat her as you would treat me. I love you' When my dad remarried I wanted so much to hate the woman that was taking the place of my mother, but that didn't really seem to be an option, considering my mother was never going to be replaced and I grew to realise that in fact my dads new wife wasn't ever going to replace her or that she was even trying too. I do try to like my stepmother but she is a rather difficult woman to get along with sometimes. The trouble with her is that no matter what she is always right, or at least she always thinks she is. Yet I guess she is useful to have around considering she is a witch herself. So I went from having no help outside of Hogwarts to suddenly having someone who I could talk to about magic without them having no idea what I was talking about. I was sorted into the house of Hufflepuff on my very first day of Hogwarts and instantly found myself thrown into a world of magic that I found both terrifying and exciting. As the years went by created new friendships, new relationships and lost friends along the way. I never regretted anything that I did and always made sure that I was true to my mothers words.


glitter-graphics.com /
graphics.com ♪♫•*¨*•.¸¸♫♪ ♪♫•*¨*•.¸¸♫♪. ♪♫•*¨*•.¸¸♫♪. Other Characters I roleplay ♪♫•*¨*•.¸¸♫♪ ♪♫•*¨*•.¸¸♫♪. ♪♫•*¨*•.¸¸♫♪.
★Name: Natalie Josephine Dickens ★House: Hufflepuff ★Age: 16 -18 ★Blood Status: Half Blood ★ Gender: Female ★Sexuality: Straight ★Pets: Snowy Owl, Oscar ★Patronus: Humming Bird ★Hair Colour: Blonde ★Eye Color: Blue ★Fear: Peanut Butter ★Relationship Status: Single ★Personality: Natalie always seems to be smiling and is your typical Hufflepuff, always loyal to those she loves and the one person who you can always rely on. She is an optimist and always tries to see the best in everyone around her and doesn't let anything upset her ★Face Claim: Sasha Pieterse


glitter-graphics.com
★Name: Celine Melody Watson ★House: Gryffindor ★Age: 16 -18 ★Blood Status: Pureblood ★ Gender: Female ★Sexuality: Lesbian ★Pets: Black cat, Olivia ★Patronus: Squirrel ★Hair Colour: Ginger ★Eye Color: Green ★Fear: Spiders ★Relationship Status: Single ★Personality: Celine is quiet and prefurs to keep to herself. She will however bite back at those who annoy her and will defend her friends. She has a sharp tongue and doesn't let anyone tell her what she can and can't do. She hates being bored and will always find something to keep herself occupied. ★Face Claim: Katherine McNamara


glitter-graphics.com
★Name: Oscar Lucas Hudson ★House: Ravenclaw ★Age: 16 - 18 ★Blood Status: Pureblood ★ Gender: Male ★Sexuality: Bi Sexual ★Pets: Black Cat, Eliza ★Patronus: Rabbit ★Hair Colour: Blonde ★Eye Color: Green ★Fear: Wasps ★Relationship Status: Single ★Personality: Oscar is a kind and caring person, always looking after his friends and family. Oscar is really studious and yet loves to go out and simply enjoy himself, not letting anyone get in his way. He can always make those around him laugh and is always willing to help anyone with their studies if they need it. ★Face Claim: Shane Jenek


glitter-graphics.com
★Name: Matthew Nicholas Scott ★House: Slytherin ★Age: 16 -18 ★Blood Status: Half Blood ★ Gender: Male ★Sexuality: Straight ★Pets: Broen Owl, Lancelot and a Black cat, Belle ★Patronus: Fox ★Hair Colour: Brown ★Eye Color: Brown/Green ★Fear: Deep Water ★Relationship Status: Single ★Personality: Matthew is arrogant and loud. He is out for himself and doesn't really care much about how he treats others as long as he gets what he wants. He is manipulative and will never let anyone tell him to do something he doesn't want to. Matthew has often been called selfish and a bully. ★Face Claim: Chris Pine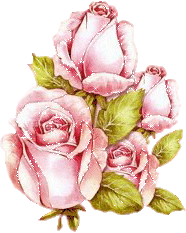 glitter-graphics.com Anything you want to know about me just ask. I am working on writing up some OOC infomation, but for now just ask me. ROLE PLAY RULES FOLLOW OR I DONT REPLY 1. Don't Godmode me. I decide what Kate does. I decide how Kate feels and what she say's. Not you. 2. Don't. Mary Sue me, if you don't know what that is then it's simple. If you tell me that everyone loves your character that is fine but that doesn't mean that Kate will. You don't tell me that I have to love you or hate you etc. 3. I always role play in third person, you can role play how you choose but keep to it. Don't write half a comment in 1st person and then switch to 3rd person and back again. It's very annoying and I will stop replying to you. 4 . Don't use asterisks or again I won't reply to you. I will just ignore your comment. 5. If I reply to you with 6 lines for example I expect the same amount back or a similar amount. If you reply with one line I will once again ignore you. I expect you to put in the same amount of effort as me. 6. Don't reply yo me with less than at least two paragraphs ( 7 complete sentences minimum) 7. If you don't like my rules then don't role play with me. Face Claim: Georgia Toffolo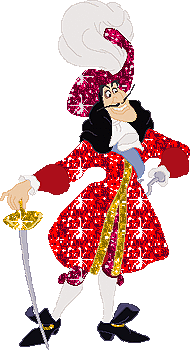 glitter-graphics.com Just wanted to clear something up.