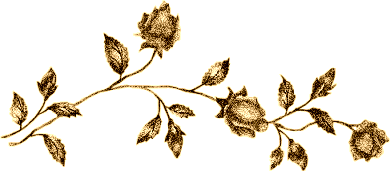 "All that glitters is not gold"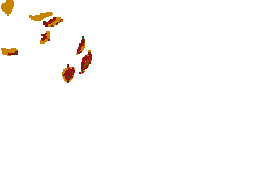 No one pay attention to a half-blood, especially a half-blood that use her father's muggle name. But the mother, she was one of clever witch. When a muggle car accident from a hiking trip gone wrong, she left her daughter's name as sole heir of one of lost bloodline in Gringotts. Without any guardian, she fend herself with her inherited money and make a do by herself in a small rented apartment in Diagon Alley.
She does know though, that it is not a mere accident that fell upon her family. That darkness that saturated the atmosphere behind the glass of her parent's car. The curious looking shadow that peeking from the trees on the road. She knows when her mother told her to hid between the car seat and held her breath when everything went wrong suddenly, so suddenly it scares here even now.
She will find out the truth and get her revenge...
Name : Evanora Blackwell, Heiress of Shafiq
Blood status : Half-blood
Race : slavic-caucassian (Kazakhstani mother and British father)
Wand : 13' Rowan and Lamia Snake
House : Slytherin
Patronus : Fox
Animagus : probably fox too, but haven't attempted yet
Overall Personalities : Skittish, bookish, blunt, avant-garde fashion with dark or pastel colours, friendly
Loves : Feminist blogs, LGBTQ+ blogs, Old literature, Comics ( DC, Marvel, manga), Animes, figure skating (Evgenia Medvedeva is my precious baby), Potion making ( Severus Snape is my badass hero), Charms (because its so fckin practical), poetry, scrapbooking, Necromancy (heheyyyy nothing serious, yet ..)
Appearance : 1. Eyes (pale platinum) 2. Hair (straight pale blone almost white) 3. Body (slim)
Favorite Subject : Herbology and Potion, duh. DADA is not bad though
Btw,
I might be new in this site, but I'm not a newbie in roleplaying. I like to exchange good RPs. If English is not your native language, I won't mind the grammar and guide you along. And I will give a shout-outs if I am unable to continue the RP, so you don't have to wait to long until the next response, that might be there or not at all. If you send me smt offensive like spam viruses, porns, cyber-bullying orientated pms, sexism debacle, etc, I won't respond and block you. I want to be a professor, but I don't think I am up for the responsibilities, but I am up for tutoring if you need help in Potion, as I used to teach Potion in a forum-based RP three years ago. Just write smt in my wall or hit a pm if you have smt to ask or need any help. I want to help out our fellow friend ;)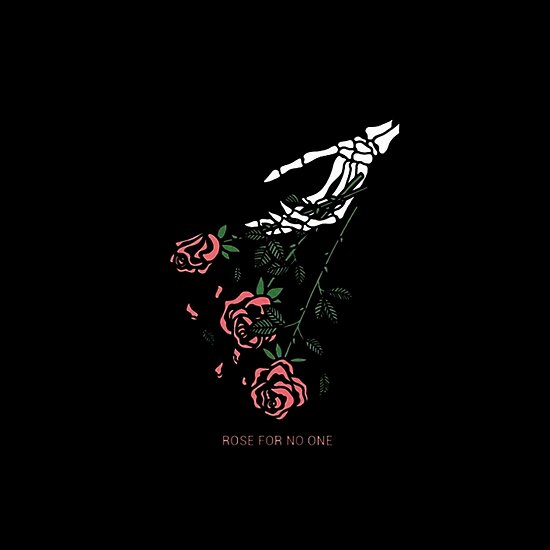 1. Hogwarts AU (HP) as Evanora Blackwell
2. Shadowhunters (any kind of AUs) as Cerys "Skylar" Meadowshade
3. Medieval AU as Merope
4. Game of Thrones (any kind of AUs) as Melleah Targaryen
5. Percy Jackson & The Olympians and The Heroes of Olympus as Ygrailda Armadeen "Daughter of Ares"
5. Vampire Academy AU as Cerys "Skylar" Meadowshade
Name : Cerys "Skylar" Meadowshade
Species : Dhampir
Birthday : 31th December
Title : Guardian
Nickname : Skylar, Kukushka (by her adopted Moroi father)
Royal Family : Meadowshade
Magic : Life
Charge : haven't assigned yet
Parents : unknown deceased dhampir mother and Moroi father
Significant Other(s) : Single at the moment and ready to mingle
Gender : Female
Hair Color : platinum grey with black streaks
Eye Color : Greenish grey
Skin Color : healthy pale ?
Height : 6"
Summary of Life : Skylar was an orphan, lived and raised in a catholic orphanage with other mortal students since she was three years old. She was abused through her life and went through a lot of exorcism in her stay. She was taken in by a stranger, a Moroi old man from Volkonsky Family named Pyotr Volkonsky. She raised in the castle as his charge. She was trained with long-range weaponry mostly because she cannot control other elements than Spirit, which is not that much help in battle. It was quite a shock for years because she was not a Moroi in the first place and capable to manipulate life. As compensation, she was weak and need to consume certain herbs to sustain nature energy as substitute for her decreasing lifespan every time she used it, not when she didn't use it at all. She was talented in literature, medicinal herbs, and languages and a prodigious sniper.
# (ONGOING) Tavern : http://www.hogwartsishere.com/posts/4004875/
#(CLOSED) Hogwarts (First RP) : http://www.hogwartsishere.com/posts/3871076/
(I don't know if It was approved yet, but just in case I forgot about it, I just post it here until it was okay. If it is not, I will delete this OC from my backstory)
┥Name ├
Wychtleth of Dreegunnath
┥Age ├
24
┥Race ├
Half-Elf and Human
┥Height ├
5'8
┥Appearance ├
Dirty blonde, straight hair clumsily hangs over a furrowed, solemn face with a pair of dead brownish grey eyes. A birthmark stretching from the bottom of the rest of her back in a sigil of High Elves' sign of betrayal, for such descendant of betrayer she is. A tattoo in Elvish and Norse decorated her elbow until her palm, both hands that is.
┥History/Personality ├
She was the daughter of a human blacksmith father and an elf mother. She was raised in the capital until there was a throughout raid for the criminal of the council, her mother was arrested and her mortal father was executed along with her mother because he tried to help her. Wytchleth was taken by her godfather, a dragon tamer and half-dwarf, who was also her great-great-great uncle from her father, that apparently not as mortal as he seemed. He was a descendant of mortal that was choosen by the First Dragon as Her ambassador, thus She gave him the gift that let him and his descendant to communicate with Her as a bringer of peace among mortals. That blood was the one that deemed her as a cursed blood, as the council found out with whom her mother married with. In the remaining years of travelling across borders all over the world, even outside Primera, Wytchleth met a man she called a friend and lived with him in Primera as another blacksmith and part-time healer for the poor. To hid from the council, she wore an enchanted bracelet and armoury with her t mask her blood and scent so it would scented as other mortals or low-level mages.
Her personality was forged by her history, dark as it was. She was cautious and very secretive about with whom she talked to and her surrounding. And yet, she was very friendly to anyone she had the honour to called as friends. She was a friend to Dwarfs and still, the enemy of the elves.
┥Motivations/Morals/Flaws ├
She had no motivation other than survive. She believed in justice that just and honour and duty were a different thing altogether. She also very cautious and didn't hesitate to betray someone who betray her first or her friends
┥Strengths &Abilities ├
She inherited the power of Dragon-speak from her father's line, and the one who could for centuries long because of the slow awakening of her elvin blood. She can cast minor magic like levitation and healing, but cannot summon elemental powers at all. She also a very proficient blacksmith and could molded any material into weapon in considerate amount of time with high quality weapons, used in wars between many tribes for years since she was child. She also had a toddler-sized dragon that just hatched, Faasreythkrah.
ΔNameΔ
Rosalind Portia Canning-Sterling
Age
27
ΔProfessionΔ
Mercenary. Code name "Silver Seductress"
Waitress in a small Pub
Appearance
Daily : Reddish brown unkempt hair with slightly tan skin. She had a pair of blue eyes. Wore baggy mechanic-like robes and suspender and decorate her face with dirt and greases and oil. Her preferred style with this persona was tomboy-like girl with no charm whatsoever.
Work : Silver wig with greyish sapphire blue contacts. She wore a powder to make her skin lighter. Her clothes are suits that focused more on mobility and hug her curves well. She also had a utility belt that had a lot of pockets contains smoke bomb for distraction with extra eyes irritation and without, small knives and senbon-like needles, lock picking tools and grapple hook.
ΔSanityΔ
borderline sociopath and healthy amount of schizoid
ΔRaceΔ
Human
Trait
mischievous, altruist, studious.
ΔPersonalityΔ
hostile when provoked, cunning when the time was calling
Nature
vengeful, hate losing
ΔMaterialismΔ
aesthetic and hedonistic
Powers & Movement & Weapons
She was a master of martial arts and knew machinery from self-study. She preferred guns and small knifes as weapon. She was swift and unyielding and always caught her preys unaware. She liked to do her work fast and left no inch of evidence. She was one of the top hired mercenary of top inventors in Aetherfall.
Affiliation
She was part of a sect which killed many corrupted inventors all over nation, but she stopped working with them and went solo. She built her own mercenary club at the pub she worked as a waitress.