Backstory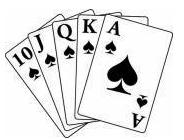 Full name: Genevieve Violetta Cecelia Thorne




Nicknames (Still keeping all my Violet nicknames)


⚘Violet (Everyone)
⚘ Gen (Ask)
⚘ Genny (Anyone)
⚘ Eve (Ask)
⚘Vi (Scroll down to see if you allowed. If not, you gotta ask to call me that, darlin')
⚘Lottie (Anyone)
⚘Vivi (Holly Only)
⚘Vivivivivi etc. (Lia Only!) Lmaooo XD
⚘Anti-Rude-Olphus (The Rude-Olphus haters)
⚘Thomas Jefferson (Only if you know.)
⚘ Zo (Anyone who knows, Specifically Angie.)
⚘ Thorney (Ask First)
⚘ Vio-Latte (Ellie Only)
⚘ V (Anyone on my friends list)
⚘ Vino (Holly)
⚘ Viva (Ask First)
⚘ Sis/Sista (To all meh lil siblings.)
⚘ Flower (Lia)
⚘ Flower Clammie (My Clammie Crew)
⚘ Mocha (Cappucino/Angie ONLY!)
⚘ Vio (Ella Lowe)
⚘ Violin (AlohaPotion101)
⚘ Purple/Zurple (Aragog/Cake Pop Stealer Only! XD)
⚘ Ultra-Violet/Vi (Cho/Daisy Only!)
⚘ Bobby (Ellie only!)
⚘ Vee (ANGIE AND ANGIE ONLY)
⚘ BOOM BLAST! (Angie and Ellie only!)
⚘ DOONGI (Stel onlyyyy)
⚘ Indigo (Miney Only!)
⚘ Jeffyson (Angieee)
⚘ Dite (Athena Only! If u call meh this, you will be DED the next second.)
⚘ Cocoa Queen (Choco Queen/Lia ONLY!)
⚘ Veeolet (Lia!)
⚘ Vivo (Paisley only)
⚘ Lettie (Angee only!)
⚘ Lettuce (Potato aka Lia only!)
⚘ FairyTale (Li)
⚘ Vexx/Vexxie (Lia)
⚘ Olli (Lia)
⚘ Viola (Minee only!)
⚘ Misty (Rose/El Only!)
⚘ Zonut (Banana/Angie only!)
⚘ Cece (The Beach Girls, ask)
⚘Celia (The Beach Girls only!)
⚘Zari (Lia)
⚘ Ziggy (Lia)
⚘ Zizi (Lia again XD)
⚘ Evie (Olive Oil Only)
⚘ Nevi (Olive)
⚘ Vivvie (Olive)
⚘ Ginger (Olive Again XD)
⚘ Vieve (Elz)
⚘Vivvie De Chicken (Olli De Piggy Only! XD)
⚘ Genna (Rosa)
⚘ Genvi (Beatrice only!)
⚘ Ivy (Livi only!)
⚘ Geegee (Stasia only!)
⚘ Vi-evve (Stasia)
⚘Veve (Paze)
⚘Gennie (Paze and Elz only!)
⚘Spadey (Miney only XD)
⚘ Next gen (Stasia only)
⚘ Genneth (Stasia)
⚘ Energy (Stasia again)
⚘ GeGe (Avis Onlyyyy)
⚘ Geni (Emily/Ly only!)
⚘ Evelyn (MiNeE OnLyYyYyYy)
⚘ Ev (Paze only)
⚘ Evi (Ali only)
⚘ Genie (Av only)
⚘ Gensen (Hols)
⚘ Via (El only)
⚘ Vivs (El only)






People Who Can Call Me Vi


✧Blair
✧Holly
✧♫ ℓια ωєѕтωєя∂ ♫
✧Wisteria Brown
✧Chloe Granger-Weasley
✧Lilly Luna
✧Ellie Smith
✧Zelie Shackelvolt
✧AlohaPotion101
✧River di Angelo-Varlett
✧Steluvius Black
✧Hermione Black✧
✧Sophie
✧Aragog Scamander
✧Daisy
✧Ava
✧Beatrice
✧Trinity Libs Valak
✧Noordeep XD
✧Cinnamon Salem





House: Gryffindor! Go lions! <3

Gender: Female

Sexuality: Straight

Relationship Status: Single as a Pringle


Birthday


Amortentia: Cinnamon, burning fireplaces, pumpkin spice, and s'mores.





Parents


HP Parents:

Dad: Johnathon Thorne (Half-Blood)

Mom: Elisa Thorne (Half-Blood)

PJ Parents:

Godly Parent: Aphrodite

Mortal Father: Same as above


Blood Type: Half-blood

Age: Why would I tell you?





Patronus and Animagus


My animagus: Dheemanth, it's an artic fox, not a "White Wolf."

My patronus:





Zodiac Sign








FC: Addison Rae




Wand: Elder, Unicorn Hair, 11", Hard Flexibility.





Likes: Chocolate, Coffee, Nice people, friends, music, clothes, cake pops.

Dislikes: Rude people, carrots, work, loneliness, people that stab you in the back.



glitter-graphics.com

Aesthetic:




Close Friends:
Holly (Hols), Zelie Shackelvolt (Zel), Wala Bortye, Zia C., Marie Granger, Lilly Luna, Chloe Granger-Weasley, Nyah Willow, Willow Bryant, Libbi Gentile, Zoe Underwood, *Sauda* (Blair), Wisteria Brown (Wis), ♫ ℓια ωєѕтωєя∂ ♫, Cinnamon Salem, Ellie Smith, Ella Lowe, AlohaPotion101 (Potion), River di Angelo-Varlett (Angie), Hazel Anderson, Steluvius Black, ✧Hermione Black✧, Harmony •lost•, Ava Roberts, Sophie, Aragog Scamander, Gaby, Beatrice, Trinity Libs (Sorry if I missed anyone! Owl me if I did)





Special Mentions


⚘ Holly: You are one awesome girl who I loveee. Don't doubt yourself because you are amazing just the way you are. I wish we could meet irl.

⚘ Blair (*Sauda*): I miss u so much. <3 I don't know where you went.. maybe summer camp? but you are amazing and so hilarious. (You are my only and the best ferret friend).

⚘ Ellie Smith: Girl, you are one heck of a friend. We honestly laugh to much and we seriously can't stop. Lmao. We also have soo many secrets. You are amazingggg and I look forward to seeing you everyday! You is also meh awesome sista. XD

⚘ Zelie Shacklevolt: I still can't seem to spell your last name correctly all the time XD... but, you are an amazing friend and one of the first people that I met on HiH. Your books are also so good. (That's what brought us to meeting each other. ;) )

⚘ Lilly Luna: You are soo kind and you care for others so much. You are an amazing friend.

⚘Lia: lol. Your name changes so frequently XD. Lia, you are my bestie who I LOVE! We met through... I can't remember but.. CHOCOLATEEEEEEEEEEEEE!!! WW4 will be coming soon and I will win *grins*.

⚘ AlohaPotion101: We have our book secret XD. You are a kind, loyal, and awesome friend who I could talk to forev!

⚘ Wisteria Brown: You are so generous, funny, and an awesome person in general. You is also an awesome sista! (I love when we talk about our crazy discord servers. XD)

⚘ River di Angelo-Varlett: Angie, YOU ARE MY BOOTIFUL BESTIE WHO I COULD NEVER REPLACE. I can't put in words how much I care about you, but I will always be for u, sista.

⚘ Steluvius Black: Ok.. I honestly don't know what to say bc we're so weird XD But, you is awesome. You are also annoying at times.. bc you are my lil brotha. XD ("Thomas Jefferson was a [cocky] [son of a bitch]" LMAO)

⚘ Hermione Black: You're awesome and remember that! We only just met, but you've brightened up my life. You're so nice to talk to, and if we had all the time in the world, we could probably never stop talking.

⚘ Sophie: You are my AMAZING Discord buddy. I know "You Be Ded" a lot, but you are an amazing person and never forget how bootiful you are.

⚘ Aragog Scamander: A fellow coffee lover and cake pop stealer. You better keep Angie happy. XD

⚘ Ava Roberts: An amazing and funny person who I cannot run out of a conversation with.

⚘ Daisy: Another bootiful coffee lover!

⚘ Beatrice: You are so nice to talk with, and even tho your going through so much, I'm so happy to be your friend.

⚘Paze: We had a rough start, but now were friendos and sisters! Your really fun to talk too, so keep on being u!

⚘ Cinnamon: An awesome slothy friend! You are an amazing Orginal Cinnamon, and no one will ever change that!

Thank you all and many more!





Friend Pics




fiesta st quarter mile time



leaflet linestring







upload pic



image hosting





image upload url









upload pic





upload



upload








My Bootiful Girl Groups
















The Clammies


Violet, Angie, Wisty, Sophie, Ellie, Angela, Daisy, Lia, and Alex.

upload foto










What My Friends Say About Me


Ellie:
"Sista! Where do I start?! You are an incredible friend to meh, and we honestly have the best time together. We laugh soooo much about the most ridiculous things; we vent to each other in the most annoying situations; and we have the weirdest convos ever. You make me and cry with laughter almost every day, and we have sooo many secrets, hehe. We tell each other everything, and I really look forward to chatting with you each day. Vi, Vio-latte, Flower Clammie, sista, you are da best, and I am so lucky to have you as my bestie. You are ma amazing sista and I luv ya loads. <3"


Wisty:
Violet, oh my gosh....... You are just incredible and amazing. You make me laugh and smile almost everyday. You're my crazy best friend, let's not change that. Roasting Dheemanth with you is hilarious and we do the weirdest things everyday XD. You're so supportive and I know that I can trust you. I look forward to chatting with all the Clammies and weird peeps on Discord every single day. You're always there for me and I know that I can trust you, always. I purple you bestie, my fellow Clammie, my soul sister. Purple is the last color of the rainbow, it means that I'll trust and wuv you for a long time. <33

AlohaPotion101:
Violet is so awesome! She's kind, awesome, funny, awesome, and awesome! Violet is so fun, like the fact that me and her have our own little book secret! I could trust her, and when I have a bad day, she's great to have around for she cares about others. I hope our friendship continues to grow and the fun times we had will forever be in our memories. Continue to shine Violet, for your the best at that.

Angie:
Vi, Viva, Mocha, my bootiful Clammie sista. Where do I start? There are too many things I can say about you, too many awesome memories and ways to describe you. So I'm gonna sum it up: You are THE most amazing friend ever. I love talking on our Discord servers, roasting Dheemanth, the daily questions, and laughing super hard together. I can't explain how much I trust you and I'd do anything for you. Keep being the wonderful Devil Strawberry that you are. XD Luv ya <3 -Angie, Riva, Cappuccino

Lia:
V, Vi, Vivivi, Flower-
I remember it like this: me following you, then you being cool didn't follow me back (XD). But when I joined discord and everything, we were sorta pushed together. I'm glad about that. You make me laugh and smile even at the times where I'm ticked off or annoyed. When I became "absent", you were one of the people I was sadest to leave behind for a while. I miss our chats and giggles about stupid stuff and Chocolate WWl and ll. I'm so happy to be your friend and know that there is a person who would care if I left HiH. Who cares when I feel down or upset, even if they don't exactly understand. I hope we're friends till one of us leaves HiH. I hope even after, you'll remember me. I know I will. You, Violet, are an awesome friend. ❤

My Pets



♬ Phoenix- Ellie (Red)


♬ Dog (Akita)- Vanilla


♬ Kitsune- Ren


♬ Kirin- Emerald


♬ Tawny owl- Mocha (Twin of Cappuccino, Owned by Angie)


♬ Pygmy Puff- Coral


♬ Dog (Husky)- Holly

download high resolution images instagram


♬ Owl- Wisty

download high resolution images instagram


♬ Cat- Angie

download high resolution images instagram


♬ Ferret- Blair


♬ Hippogriff- Lia

download high resolution images instagram

♬ Dragon- Clammie (Background created by Sophie)


♬ Niffler- NOORDEEP

download high resolution images instagram


♬ Penguin- Winter (Gifted to me by Lia!!! <3)






RP Info


Roleplay rules:
-You are able to curse but leave it at a minimum
- Don't ghost me
-Tell me if you want to stop
-Tell me whenever you want to RP
- When rping with me, pick one of my OC's and a genre (below)


RP Genres:
-Romance
-Adventure
-Fantasy
-Mystery
-Inside Hogwarts (Idk if that's a genre or not, but anyways, you can do this)


My OCs


Name: Ellie Labelle
House: Ravenclaw
Nickname: El
Sexuality: Straight
Gender: Female
Blood Type: Muggle-Born
Usual Grades: O's
Fav. Class: Transfiguration/Charms
Least Fav.: Potions
Personality: Kind, sweet, smart, is never rude, hates when getting bad grades, cares for everyone.
Patronus: Eagle
Animagus: Not registered
FC: Madison Iseman


__________________________________________
Name: Scarlett Wilson
House: Slytherin
Nickname: Scar
Sexuality: Bisexual
Gender: Female
Blood Type: Pureblood
Usual Grades: A's and E's
Fav.Class: Potions
Least Fav. Charms and History of Magic
Personality: Rude, only cares for the ones she loves, hates when people try to help her.
Patronus: Wolf
Animagus: Wolf
FC: Loren Gray


____________________________________________
Name: Kylee O'Connell
House: Gryffindor
Nickname: Ky
Sexuality: Straight
Gender Female
Blood type: Half-blood
Usual Grades: E's and O's
Fav. Class: Herbology and DADA
Least Fav. Astronomy
Personality: Kind, loves animals, tries to be the top of her class, can become sassy sometimes, likes to fight back.
Patronus: Deer
Animagus: Deer
FC: Maia Mitchell






©Licensed Flower Gurl and Clammie®
█║▌│█│║▌║││█║▌║▌║
Approved by My Bootiful Flower Friends and Meh Clammie Sistas





Songs
♪♩♬ II ▶ II ♬♩♪





















Congrats on making it through my backstory! <3