•They're gonna judge me anyways, so, WHATEVER• ~Just a kpop multistan being herself!~ KPOP GOT MY SOUL
Joined April 2020
Member of Gryffindor
492 House Points
1st Year
Italy
Backstory
<center>


</center><center>

</center><center>
• I wanna be me, I want a big thing, oh boy let me see, I got a big dream•
</center>
</font color>

•I don't wanna be you... I wanna beat you•</font color>



•Let's burn it all up•</font color>
• When you see an arrow you have to click on it to see the content • It's okay to advertise, but if you already posted it a time, don't post it twice or three times • Owl me if you want to be followed, because I get so many notifs that I can't see who followed me • Don't plagiarise my backstory


• Can't hold me down cuz you know I'm a fighter•</font color>


<details>
<summary>
Nicknames
</summary>
•Mica (Tempy) •Mione (All the people that are following me, and I'm following them back) •Hermi (My bro, uncle, partner in crime... mah best friend Stel Black!) •Minnie (ONLY mah bestie Ava=D) •Monie (Only mah cousin and fellow weirdo Cho!) •Niecey(The best pranker... I present to you... MY AUNT RIVER DI ANGELO VARLETT!) •Minion (Robbie!) •Mione the Great (Mah bootiful Auntie!) •My Knee (Angie) •Mio(Angie) • Idiot number two (Stel) • Cheryl (ask) • Mimi (Aragog) • Whiskers (Stel) • Baby face (Granny's groom... XDD Ara) • Cherie (Angie) • Jemma (ask) • Puns Queen (ask) • Vanya Hargreeves (ask) • Hemmie (Hazel) • Moon Child (ask) • Jem (Auntie) • Jemmy (Mione Black) • Jem (Quake) • Jemia (Hollis) • Miss Wallstalker (If I stalked your wall...XD) ►My best friends can call me with all the names on this list ► Feel free to suggests</details>


•I do what I do, so mind your own business•</font color>

<details>
<summary>
Blood status
</summary>
Proud Muggle Born</details>


• Almost •</font color>


•They're gonna judge me anyways, so, WHATEVER•</font color>

<details>
<summary>
House
</summary>
Gryffindor
</details>

•I am the sun, you're the moon, because when I rise, you go down•</font color>

<details>
<summary>
Gender
</summary>
Female</details>


• Blow a kiss, fire a gun•</font color>


•I'm tough, I'm ambitious, and I know exactly what I want. If that makes me a bitch, okay•</font color>


•50% Idk, 50% Idc•</font color>


•Throw me to the wolves, and I will return leading the pack•</font color>



Favourite weather
Rain



• You thought I was going down but I'm fine sorry •</font color>

<details>
<summary>Info about spells</summary>
<details>
<summary>
Signature spells
</summary>
Stupefy
</details>

<details>
<summary>
Favourite spells
</summary>
Avis, Expecto Patronum
</details>

<details>
<summary>
Spells that don't work on me
</summary>
</details>

<details>
<summary>
Spells I've invented
:</summary>
Identical Core Charm: Incantation: Amicitiae Virtutis Wand Movement: We connect the wands, trough this spell (Amicitiae Virtutis) and then raise the wands as the spell turns into a dome Effect: It creates a very big dome, that protect from everything, Avada Kedavra, all kinds of creatures, and all the curses and spells Willpower: Very high Concentration: Focus on best friends memories Power that support this spell: Identic wand core and friendship Creators: Hermione Potter Granger and Cho Potter Date when this spell was 'born': 1st of July Works for: Cho and Hermione and another wand *only* Looks: It looks like a pink water dome, but obviously it isn't water, and from the inside it looks like this
Flower shield charm: Spell: Scutum Florum Wand moviment: Swish Concentration: low, focus on your fav flower Willpower: low Effect: Create a shield made of your fav flower, protect from curses, Unforgivable curses, dementors and creatures
</details></details>

<details>
<summary>
Patronus
</summary>
Otter (with Wizarding World test)</details>

<details>
<summary>
Pets
</summary>
Crookshanks, a half-Kneazle ginger cat, Cissy, a wonderful snowy owl, Bella, the most proud of my 3 owls, Andy, the most little, Fiery, my little and beautiful phoenix, Selina, mah wonderful little dragoness, Katniss, my white and very beautiful lioness, Daisy, my very little cat, three cats (twins) Rose, Iris and Chrysanthemum, three other cats, Stel, Temp and Em, and five mares, Lady, Ava, Jasmine, Hazel and Belle. Oh, yes, I forgot, my handsome dog! Aragog! Crookshanks
Cissy
Bella
Andy
Fiery
Selina
Katniss
Daisy
(From the left)Rose, Iris and Chrysanthemum
Stel
Temp
Em
Lady
Ava
Jasmine
Hazel
Belle
Aragog
</details>

<details>
<summary>
Positions
</summary>
-Gryffindor House Rep -Head of the OFFICIAL S.P.E.W. -I'm the adimn of my DA and partecipant of many others (Death Eaters can say if I'm the deepest Mudblood ;-)) -Participant of the group Foreign Language Speakers!. I know 5 languages -Participant of the group Daily prophet. If you want to public something owl me. -Writer in the Hogwarts Daily News -Healer in the Hospital Wing... my patients can say if I'm good :) -Chemistry of the group Science :D -I hope to do something good in the world, so I'm the admin of the Main group-Our world is in the danger and the deriving groups -Princess and Future Queen of the Earth in The 3 Realms AND SO MUCH MORE!</details>


•I am stronger than everybody thinks•</font color>


•I am strong, but I break•</font color>


<details>
<summary>
Books I've wrote
</summary>
(Click on the title to go to the book)
Crew dragon

Gryffindors, please read it.

Tutorial on the Backstory Coding(It is upgraded at the last moment) Birthdays on HiH Marauders rp Official S.P.E.W.! #200 followers+1

I need your opinion

Harry Potter best quotes
</details>



•You're either on my side, By my side, Or in my fucking way. Choose wisely•</font color>


• Your best of friends or fuckin' worst enemie •</font color>

<details>
<summary>
NOTICES
</summary>
I'm working for the Hogwarts Daily News. If you have any ideas just tell me :)</details>
<details>
<summary>
My best friends
</summary>
Good time + Crazy Friends = Amazing Memories
Steluvius Black "We always stick together. Our friendship's one of a kind. Only three words are needed to describe us. Partners. In. Crime"

Temperance Klasey You are my heart, blood, mind and soul ♥

Angie From the level 'friend' she became 'best friend'! Congrats *gives diploma*! You're such a great friend, auntie!

Ava Weirdness rules, bestie

Cho Mah cousin, mah fellow weirdo, mah sissy... and, what other?.... Oh, yes! A great friend!

Aragog Mah best friend... my revenge will be your worst nightmare XD

Emilia Lestrange Da best friend, always very formal

Symphony Clover You are such a great bestie!

You just have to know a thing: ♥They're my best friends, and they worth it. They're under my over-protection. Fool me once, shame on you, Fool my best friend, and you're dead freaking meat.♥
</details>
<details>
<summary>Epic edits by them and by me!</summary>
My gang!

























</details>
<details>
<summary>
My friends
</summary>
Beatrix Malfoy My dear, live life, laugh a lot, love forever. If I can give you a present, I would give you a Pensieve. Martha Granger Very good friend, a person to trust, always here for you and with you, Maya Granger Perfect Kathe Clawitter I'll trust her...ALWAYS Lily Eastwood She would do anything for you, but, my friend, stop shipping already taken people Ali A good friend, she's very talkative! Libs Scamander Such a great writer!</details>
<details>
<summary>
Family
</summary>
Uncle: Steluvius Black (also my bro) Sis of uncle/aunt: River di Angelo (also my sis) Sis of uncle/aunt; Ava Roberts (Also my bestie) Cousins: Cho Malfoy (Also soul sista), Shannon Malfoy</details>


•I will fight for my family until my last breath•</font color>

<details>
<summary>Amazing quotes about friendship</summary>
Good time + Crazy Friends = Amazing Memories
</details>
<details>
<summary>
Thoughts from my best friends
</summary>
"Mione, my niecey, is an amazing person. She makes me laugh ALL the time, even when I don't feel like it. I love how you're awesome-ly weird just like me!! You're like my sister which is weird because I'm apparently your aunt and now I'm ranting, excuse moi for that. But basically she's like the most epic human alive and I'm incredibly lucky to be her friend." -Angie "Hermione Potter Granger is one of the most amazing, dedicated people I know. I met her because we both work at the Hogwarts Daily News. She is one of our best writers and is always willing to help out others! I am glad I have a friend and fellow writer like her with me! "~Celeste Evergreen "Mione, you're amazing. You're kind, funny, helpful, as crazy and weird as me, and an overall amazing bestfriend. I'm so glad I met you because you brighten my life with your awesomeness. I love you sista<3333"~Ava Roberts "Mione, we just met, but you're an epic human so far. Thank you for welcoming me into your group of friends and being incredibly nice, and weird of course XD. It seems that all of your friends really love you and I can see why, you're hardworking, funny, amazing, crazy, weird, wise, and so much more. Keep being the most awesome person on this planet."xo Victorie "Hermione potter granger is kind, and very smart. on her page her backstory is really interesting and she is super smart! she know HEAPS about coding, and she coded her fonts to look really nice and colourful! she is one of the kindest people on HiH i know! follow her, she deserves heaps of followers! she is very nice, smart, friendly, and happy! She loves Hermione granger, but who doesn't? she is a fabulous friend to have!"~Tierre/Hermione G 'Hermione Potter-Granger is my best friend, she's brave, clever, understanding, kind, non-judgemental, and inspiring. I wish we could meet irl, just two weirdos XD She always makes people laugh, and she is always there for her friends. 'A real friend is one who walks in when the rest of the world walks out.'' ~Emilia Lestrange "Mione, When I met you, I honestly didn't know what to think of you. But overtime, I learned that not only were you kindhearted and nice, but also a best friend who would stick up for their best friends and friends without a second thought. A smart, caring, brave, kind, and beautiful person is what you are. Anyone would be lucky to be your friend and I am glad and thankful I am." ~Hollis</details>

<details>
<summary>
Favourite quotes
</summary>
-Me: You're being stupid Stel: I know! That's why I'm your best friend! Me: That's true fellow stupido... -Just sit back ,relax and be weird...-Stel Black -The disapproval of cowards is praise to the brave. - Gellert Grindelwald
-Parents:How old are you?_ Me: 20_Parents: When I had your age I was twenty one- Steluvius Black -But when It comes to me, I wouldn't want to be anyone else. -Selena Gomez. -You only have one life. Live it. Spend it. Become what you want to be, and let no one take that away from you-Holly Greengrass -Shannon Malfoy= I knew you all never really care about her! "Not really" HA What a great shame Steluvius Black= The Greatest shame is you being born.. (The greastest joker on HiH) -Hakuna Matata!-Temperance Klasey -Pepper: "Is it gonna be okay?" Tony: "You're in a relationship with me. Nothing is gonna be okay."-Tony Starks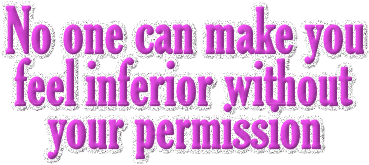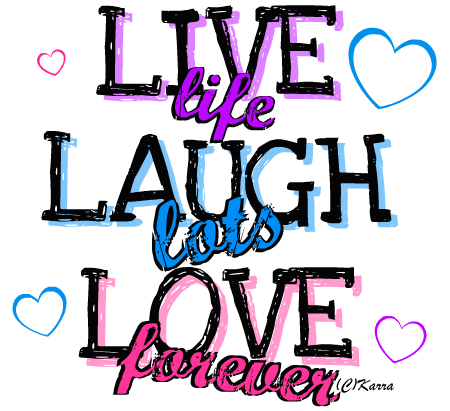 </details>
<details>
<summary>Harry Potter Quotes</summary>
No. I can't stand not naming at least some Harry Potter quotes, so:
And I'd like to add:

Can you believe our luck? Of all the trees we could've hit, we had to get one that hits back. – Ron Just because you have the emotional range of a teaspoon doesn't mean we all have. – Hermione Granger When in doubt go to the library-
OMG, I SAID JUST SOME, LOL!</details>


©Licensed Me® █║▌│█│║▌║││█║▌║▌║█║▌│█│█║▌│█│║▌║││█ Approved by me

<center>Pls do not clone my backstory. Not even a single word, photo or sentence. PLEASE, It is made to be unique, as her owner. So, I'm telling you to not, and if I find out that you did, I have enough time to send you an owl, with a letter wich is long 5 inches. Not kidding. An angry Hermione is a violent Hermione.</center>