"Time is relative; its only worth depends upon what we do as it is passing." -Albert Einstein
Joined May 2020
Member of Ravenclaw
99 House Points
1st Year
Italy
Backstory
<font face=Cursive>
<centre>

''I am Hermione Potter Granger, and you are?''

<font color=#ff0000>H</font><font color=#f71707>e</font><font color=#ef2f0f>l</font><font color=#e74617>l</font><font color=#df5d1f>o</font> <font color=#cf872f>T</font><font color=#c79b37>h</font><font color=#bfad3f>e</font><font color=#b7be47>r</font><font color=#afcd4f>e</font><font color=#a7da57>!</font> <font color=#97ef67>W</font><font color=#8ff66f>a</font><font color=#87fb77>n</font><font color=#7ffe7f>t</font> <font color=#6ffd8f>T</font><font color=#67f997>o</font> <font color=#57eba7>B</font><font color=#4fe0af>e</font> <font color=#3fc6bf>F</font><font color=#37b6c7>r</font><font color=#2fa5cf>i</font><font color=#2792d7>e</font><font color=#1f7ddf>n</font><font color=#1768e7>d</font><font color=#0f52ef>s</font><font color=#073bf7>?</font>
<iframe width="100%" height="300" scrolling="no" frameborder="no" allow="autoplay" src="https://w.soundcloud.com/player/?url=https%3A//api.soundcloud.com/tracks/335338405&color=%23ff5500&auto_play=true&hide_related=false&show_comments=true&show_user=true&show_reposts=false&show_teaser=true&visual=true"></iframe>
<font color=#ff0000>"</font><font color=#fe0200>I</font><font color=#fd0401>n</font> <font color=#fb0903>m</font><font color=#fb0b03>y</font> <font color=#f90f05>f</font><font color=#f81206>a</font><font color=#f81406>m</font><font color=#f71607>i</font><font color=#f61808>l</font><font color=#f51b09>y</font><font color=#f51d09>,</font> <font color=#f3210b>n</font><font color=#f2240c>o</font><font color=#f2260c>b</font><font color=#f1280d>o</font><font color=#f02a0e>d</font><font color=#ef2d0f>y</font> <font color=#ee3110>h</font><font color=#ed3311>a</font><font color=#ec3612>s</font> <font color=#eb3a13>m</font><font color=#ea3c14>a</font><font color=#e93e15>g</font><font color=#e94115>i</font><font color=#e84316>c</font><font color=#e74517>a</font><font color=#e64718>l</font> <font color=#e54c19>p</font><font color=#e44e1a>o</font><font color=#e3501b>w</font><font color=#e3521b>e</font><font color=#e2541c>r</font><font color=#e1561d>s</font><font color=#e0581e>;</font> <font color=#df5d1f>i</font><font color=#de5f20>t</font> <font color=#dc6322>w</font><font color=#dc6522>a</font><font color=#db6723>s</font> <font color=#d96b25>a</font> <font color=#d86f26>r</font><font color=#d77127>e</font><font color=#d67328>a</font><font color=#d67528>l</font> <font color=#d4792a>s</font><font color=#d37b2b>u</font><font color=#d37d2b>r</font><font color=#d27f2c>p</font><font color=#d1812d>r</font><font color=#d0832e>i</font><font color=#d0852e>s</font><font color=#cf872f>e</font> <font color=#cd8b31>w</font><font color=#cd8d31>h</font><font color=#cc8f32>e</font><font color=#cb9133>n</font> <font color=#ca9434>I</font> <font color=#c89836>r</font><font color=#c79a37>e</font><font color=#c79c37>c</font><font color=#c69d38>e</font><font color=#c59f39>i</font><font color=#c4a13a>v</font><font color=#c3a33b>e</font><font color=#c3a43b>d</font> <font color=#c1a83d>t</font><font color=#c0aa3e>h</font><font color=#c0ab3e>e</font> <font color=#beaf40>l</font><font color=#bdb041>e</font><font color=#bdb241>t</font><font color=#bcb342>t</font><font color=#bbb543>e</font><font color=#bab744>r</font><font color=#bab844>,</font> <font color=#b8bb46>b</font><font color=#b7bd47>u</font><font color=#b7be47>t</font> <font color=#b5c149>i</font><font color=#b4c34a>t</font> <font color=#b3c64b>d</font><font color=#b2c74c>i</font><font color=#b1c94d>d</font> <font color=#b0cb4e>m</font><font color=#afcd4f>e</font> <font color=#aecf50>s</font><font color=#add151>u</font><font color=#acd252>c</font><font color=#abd353>h</font> <font color=#aad654>a</font> <font color=#a8d856>p</font><font color=#a7d957>l</font><font color=#a7da57>e</font><font color=#a6dc58>a</font><font color=#a5dd59>s</font><font color=#a4de5a>u</font><font color=#a4df5a>r</font><font color=#a3e05b>e</font><font color=#a2e15c>,</font> <font color=#a1e35d>o</font><font color=#a0e45e>f</font> <font color=#9ee660>c</font><font color=#9ee760>o</font><font color=#9de861>u</font><font color=#9ce962>r</font><font color=#9bea63>s</font><font color=#9beb63>e</font><font color=#9aec64>,</font> <font color=#98ed66>I</font> <font color=#97ef67>m</font><font color=#96f068>e</font><font color=#95f069>a</font><font color=#95f169>n</font><font color=#94f26a>,</font> <font color=#92f36c>i</font><font color=#92f46c>t</font><font color=#91f56d>'</font><font color=#90f56e>s</font> <font color=#8ff66f>t</font><font color=#8ef770>h</font><font color=#8df771>e</font> <font color=#8bf873>b</font><font color=#8bf973>e</font><font color=#8af974>s</font><font color=#89fa75>t</font> <font color=#88fb76>m</font><font color=#87fb77>a</font><font color=#86fb78>g</font><font color=#85fc79>i</font><font color=#85fc79>c</font> <font color=#83fd7b>s</font><font color=#82fd7c>c</font><font color=#82fd7c>h</font><font color=#81fd7d>o</font><font color=#80fe7e>o</font><font color=#7ffe7f>l</font> <font color=#7efe80>t</font><font color=#7dfe81>h</font><font color=#7cfe82>a</font><font color=#7cfe82>t</font> <font color=#7afe84>e</font><font color=#79fe85>x</font><font color=#79fe85>i</font><font color=#78fe86>s</font><font color=#77fe87>t</font><font color=#76fe88>s</font><font color=#76fe88>,</font> <font color=#74fe8a>I</font> <font color=#73fe8b>h</font><font color=#72fe8c>e</font><font color=#71fd8d>a</font><font color=#70fd8e>r</font><font color=#6ffd8f>d</font> <font color=#6efc90>.</font><font color=#6dfc91>.</font><font color=#6cfc92>.</font> <font color=#6bfb93>I</font><font color=#6afb94>'</font><font color=#69fa95>v</font><font color=#69fa95>e</font> <font color=#67f997>l</font><font color=#66f898>e</font><font color=#66f898>a</font><font color=#65f799>r</font><font color=#64f79a>n</font><font color=#63f69b>e</font><font color=#63f69b>d</font> <font color=#61f59d>a</font><font color=#60f49e>l</font><font color=#60f39e>l</font> <font color=#5ef2a0>o</font><font color=#5df1a1>u</font><font color=#5df0a1>r</font> <font color=#5befa3>c</font><font color=#5aeea4>o</font><font color=#5aeda4>u</font><font color=#59eca5>r</font><font color=#58eca6>s</font><font color=#57eba7>e</font> <font color=#56e9a8>b</font><font color=#55e8a9>o</font><font color=#54e7aa>o</font><font color=#53e6ab>k</font><font color=#53e5ab>s</font> <font color=#51e3ad>b</font><font color=#50e2ae>y</font> <font color=#4fe0af>h</font><font color=#4edfb0>e</font><font color=#4ddeb1>a</font><font color=#4dddb1>r</font><font color=#4cdcb2>t</font><font color=#4bdab3>,</font> <font color=#4ad8b4>o</font><font color=#49d7b5>f</font> <font color=#47d4b7>c</font><font color=#47d3b7>o</font><font color=#46d2b8>u</font><font color=#45d0b9>r</font><font color=#44cfba>s</font><font color=#44ceba>e</font><font color=#43cdbb>,</font> <font color=#41cabd>I</font> <font color=#40c7be>j</font><font color=#3fc6bf>u</font><font color=#3ec4c0>s</font><font color=#3ec3c0>t</font> <font color=#3cc0c2>h</font><font color=#3bbec3>o</font><font color=#3bbdc3>p</font><font color=#3abbc4>e</font> <font color=#38b8c6>i</font><font color=#37b6c7>t</font> <font color=#36b3c8>w</font><font color=#35b2c9>i</font><font color=#34b0ca>l</font><font color=#34aeca>l</font> <font color=#32abcc>b</font><font color=#31a9cd>e</font> <font color=#30a6ce>e</font><font color=#2fa4cf>n</font><font color=#2ea3d0>o</font><font color=#2ea1d0>u</font><font color=#2d9fd1>g</font><font color=#2c9dd2>h</font> <font color=#2b9ad3>-</font> <font color=#2996d5>I</font><font color=#2894d6>'</font><font color=#2892d6>m</font> <font color=#268fd8>H</font><font color=#258dd9>e</font><font color=#258bd9>r</font><font color=#2489da>m</font><font color=#2387db>i</font><font color=#2285dc>o</font><font color=#2283dc>n</font><font color=#2181dd>e</font> <font color=#1f7ddf>P</font><font color=#1f7bdf>o</font><font color=#1e79e0>t</font><font color=#1d77e1>t</font><font color=#1c75e2>e</font><font color=#1b73e3>r</font> <font color=#1a6fe4>G</font><font color=#196de5>r</font><font color=#186be6>a</font><font color=#1869e6>n</font><font color=#1767e7>g</font><font color=#1665e8>e</font><font color=#1563e9>r</font><font color=#1561e9>,</font> <font color=#135ceb>b</font><font color=#125aec>y</font> <font color=#1156ed>t</font><font color=#1054ee>h</font><font color=#0f52ef>e</font> <font color=#0e4df0>w</font><font color=#0d4bf1>a</font><font color=#0c49f2>y</font><font color=#0c47f2>,</font> <font color=#0a43f4>w</font><font color=#0940f5>h</font><font color=#093ef5>o</font> <font color=#073af7>a</font><font color=#0638f8>r</font><font color=#0635f8>e</font> <font color=#0431fa>y</font><font color=#032ffb>o</font><font color=#032cfb>u</font><font color=#022afc>?</font><font color=#0128fd>"</font>
<font face= Cursive>
<font color= Black>
I was born as a muggle-born, who received her letter one fateful day in the middle of the summer. I was a hat stall between Gryffindor and Ravenclaw, but the hat chose Ravenclaw for my eccentricity. I arrived and immediately fell in love with Herbology and Potions, as my mother had a wonderful muggle green thumb, and science was one of my favorite subjects. I've always enjoyed debating and defending people I care about, even if it means that I'll get in trouble for it. I never expressed a crazy love for quidditch, but I soon earned a position as commentator for quidditch. Before long, during Christmas break, I started to realize that not everyone liked muggle-borns and it was confirmed when death eaters attacked my house with snakes and I've been scarred ever since. After the attack, I returned to Hogwarts and tried to ignore the fact that everyone had a snake. Or a crazy pet. Or crazy abilities that I probably wouldn't know of. People were always better than me, and I couldn't help comparing myself to them, which lead my to try harder than ever, and of course my boggart would be failure, as I'm always scared that failure is going to lead to bad things. After winter, I started to sneak out more and loosened up, still scared though, and able to hide things. I became friends with Moaning Myrtle, who is quite helpful when I need to get things from the common room. I also made a couple of other close friends, who have supported me all the way. Oh and, my secret? I guess you gotta rp with me to find out... (no it's not parseltongue, legimens, or any of the other powers you've come to know) I've always strived to fight against racism, and now I have an extreme fear of snakes, and no fear of standing up, especially when I need to. I'm a city girl, and I don't pretend to like outdoors, as I prefer the crowded hustle and bustle of life and my house. And concrete jungles.
RP RULES
-Short or Long responses
-Any kind of roleplay is fine
-Unless I say you can call me Cindy in the rp, don't call me Cindy, even if others do it.
-I am fine with romance roleplay, though our romance only goes there
-No OP characters (i.e. You have three abilities or have crazy items.)
-PG Please
-I am straight, so if you want to do romance, just tell me beforehand.
<font face= Cursive>

<font color= Black>

MY OC's

Artemis: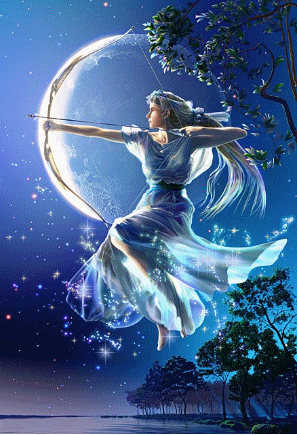 glitter-graphics.com

Diana:




Victoria:




Artemis
Nickname: Arty
Sexual Orientation: Deal with it, I am a Lesbian.
Traits: Very good at Archery and follows rules strictly.
Loves: The Moon.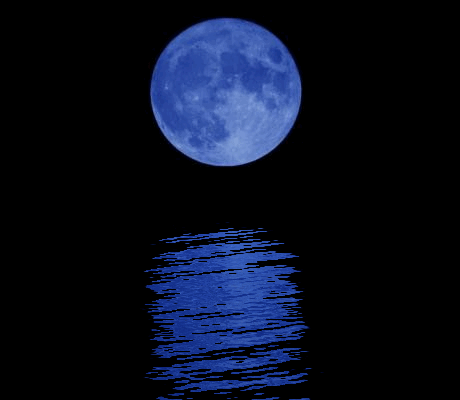 glitter-graphics.com


Diana
Nickname: Ana
Sexual Orientation: Pansexual
Traits: Very Sweet, Caring and Helpful.
Loves: The Harry Potter Series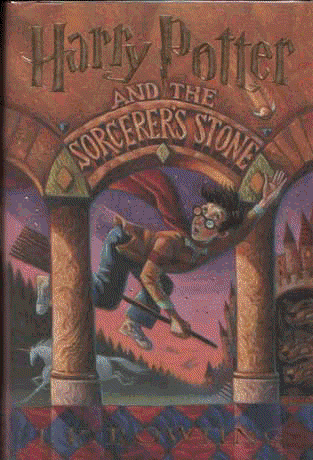 glitter-graphics.com


Victoria
Nickname: Vic
Sexual Orientation: Straight
Traits: Surprisingly Competitive
Loves: Animals, particularly Penguins