My story is pretty long. Ya Know, when my mother was a kid, she got an invitation to Hogwarts. She had a chance. But, ya know, my mother believes only in real stuff. So, she did not accept. She is more for maths and all that. She decided she will not ever tell me that I should be a witch. But then I grew up. I started to read books about Harry Potter. I like them. I became a big fan. One day, I borrowed the last book of Harry Potter saga. It was soooo exciting! When I turned the last page, there it was. Ya already know? Yup. A letter.
Of course, first I thought it was my brother's prank or something. I was angry. But hey, my Brother could not write so nice, and he does not even know English so good! I was very confused. I still did not believe it was the real letter. But looks like they knew it could happen (just as the case with my mum).
So, on the First day of spring, I was just going home when I saw a strange cat. Ya already guess? Yup, it was McGonagall. She did not turn in a human. She just started talking. I thought I will crush down. She wanted me to follow her. I did. Wow, is it? She took me to the portkey. She wished me good luck. In the next moment she was gone. I took the portkey and whee, I am here now. I still do not believe. But it happened. I do not Know what was with my mother after that. I am planning to obliviate her when I come home. I just hope she will not ever destroy my dream, and that is being at Hogwarts.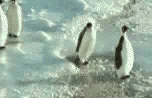 glitter-graphics.com
(Me going to Hogwarts and my mum reacting)
And I also hope I won't destroy anything here.
Full name: Maya Dolores Helena Jane Granger




House: Griffindor
Status: Female
Pets: A magical two-tailed dog named Richard and a dwarf owl named Kyky
Family: Mother (a Squib), father (Muggle) and brother (muggleborn, also a Squib)
Country: Croatia
Speaks: Croatian, English and a little bit of French, Spanish, Russian, and Swedish
Likes: Reading, drawing, ice - skating, going to the Adriatic sea in summer, watching Animaniacs
Dislikes: Boredom, rain, maths, bugs and Coronavirus of course.
Friends:
Hermione Potter Granger: fun, clever, imaginative, VERY good friend
Kathe Clawitter: interesting and likeable
Olga: a person with a huge imagination, likes some things that I do
The Wonders: talkative person (half from my country :)), seems nice
(and others)
Favourite subject: Charms (I LOVE DULELLING)
https://ibb.co/rGY0Tz3

glitter-graphics.com