Group Directory
Feel free to create your own group or roleplay, invite your friends and live the story!

Group
Ghosts and ghouls gang
Public Group • 1 Members
A place for those in their afterlife. If you're alive, you can watch, but be careful about speaking because you might *spook* some of the non-living. Group or roleplaying? Which one should it be? Send an owl!

Group

Group

Group
HUFFLEPUFF
Public Group • 1 Members
Like Hufflepuff ? Join here and you will be in a Hufflepuff world

Group
Quiet Group
Private Group • 1 Members
This is the group for the Quiet Dorm so... If you wanna join plz join our dorm first. Thanks... Also you will need approval so yeah thats happens once a week.

Group
Charms class
Public Group • 1 Members
Friends only, get out.

Group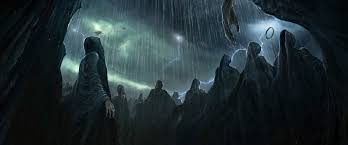 Group

Group
Crystal's Corner
Public Group • 1 Members
Just a place to make some new friends and chat. No judgements here :). Feel free to join

Group
Harry Potter Fan Club
Public Group • 1 Members
This is a group for anybody who reads or likes Harry Potter

Group