"You call the shots babe, I just wanna be yours."
i'm the guy taylor swift writes her songs about
i roleplay occasionally, if you want to RP please have decent grammar and actually respond with more than one sentence.
Roleplaying Character:
Name: Clark
Nationality: White British, Swedish ancestry.
Height: 5'10
Eyes: Blue
Hair: Brown, curly, short
Sexuality: Bi
Faceclaim: Evan Peters (particularly as Tate in AHS).
Personality: Flippant, sarcastic, overprotective
Go-to outfit: Think of the edgiest shit you can and multiply it by ten. Black jeans, black hoodies, black trainers, he's got it all.
Music taste: Arctic Monkeys, Xxxtentacion, Lil Peep, Blackbear, Slipknot, Tyler The Creator, Marilyn Manson, Hollywood Undead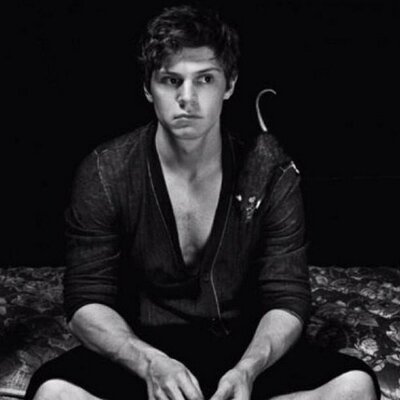 (I probably overdid it with the Evan Peters pictures, but hell, he's fit.)
"Satisfaction feels like a distant memory."
"I know everything. I'm the Devil."
"I don't wanna pretend we're something, we're nothing."
"It's ten for the wolf and three for the shepherd, then it's one for the sheep who's led by a leopard."
"When you look at me like that, my darling, what did you expect? I'd probably still adore you with your hands around my neck."
Character Playlist
Dead Bite- Hollywood Undead
SAY10- Marilyn Manson
Do I Wanna Know?- Arctic Monkeys
Benz Truck- Lil Peep
I Spoke To The Devil In Miami- Xxxtentacion
505- Arctic Monkeys
Wish U The Best- Blackbear
The Devil In I- Slipknot
The Beautiful People- Marilyn Manson
Twisted- MISSIO