Recent Groups & Roleplays

Group
Los Aexonan
Public Group • 1 Members
Un grupo para verdaderos amantes de la magia A group for true lovers of magic

Group

Group

Group
The nifflers
Public Group • 3 Members
come and make your magic zoology dreams come true

Roleplay
Gryffindor common room
Public Roleplay • 1 Members
Hey, all the gryffindors out there, let's get together. Only gryffindors allowed.

Group

Roleplay
Ravenclaw RolePlay
Private Roleplay • 1 Members
It's just a roleplay on what goes on in the ravenclaw dorm(s).

Roleplay
Griffindor Common Room.
Public Roleplay • 3 Members
This group is only for Griffindors. The password will change every month. (I will post it). Get ready for the time of your lives!

Group
Dragon Hunting
Public Group • 3 Members
we hunt to preserve and study these magnificent creatures (not kill them, no worries)

Group
The Official Prefect Training For Hogwarts
Private Group • 7 Members
Do you have what it takes to become a Prefect? this perfect training will help you become one! I train people from ALL houses! you must have the grades and personality to become one! Please read the RULES.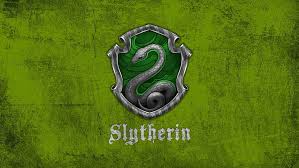 Roleplay

Group
how to winning the Lottery Powerball Money +
Public Group • 1 Members
how to winning the Lottery Powerball Money +27784115746 in Arizona, Arkansas, Colorado, Connecticut, Florida, Georgia, Idaho, Indiana, Kentucky, Louisiana, Mississippi, Missouri, Montana, Nebraska, North Carolina, North Dakota, Ohio, Okla