I was born to a muggle and a pureblood,Though I do not remember my mother. She died a month after I was born. I have four siblings. My favourite subjects are Herbology,Charms,and Transfiguration.I was almost sorted into Ravenclaw, like most of my family (Hence Luna Lovegood is my grandmother). I have a twin sister also in Griffyndor. I have an older brother in Ravenclaw. My younger brother is not old enough to come to Hogwarts. My Great great great great great great great great grandfather was the original owner of Olivander's, so my father works there to this day. My wand is 11 inches long, made of cherry, with a core of pheonix feather. Drawing is my passion, even though I am not that good at it.:) I am on the Griffindor cheer team, because I love to cheer on my twin sis, on the Quiddich team. I still have a locket my grandmother gave me, (Luna Lovegood) and it still reminds me of my mother.I have 3 cats named Rain, Butterbeer,and Marmalade. When I first went to the office of "The Hogwarts Daily News", I was not sure what to expect. But I was soo impressed, I asked for a job immediatly! I work there to this day.

Name: Hadley Vanessa Cooper
Gender: Female
Nicknames: Had (ask first), Hads (ask first), Sis (Kylyn only), Addie (ask first), Cooper (ask first), Hade (Elizabeth only) I'm all ears if you have any ideas for nicknames!!!
Siblings: Matthew Cooper (older brother), Natasha Cooper (Older sister),Kylyn Cooper (twin), Robert Cooper (he does not come here yet, younger brother)
Parents: Anne Cooper, Lysander Cooper
Other Family: Evie Fawn (Cousin), Luna Lovegood (Grandmother), Rolf Scamander (Grandfather)
Blood-status: Half-blood
Pets:



Rain







Marmalade



Fun Fact: Marmalade is a rescue and mother of five kittens: Amber, Loki, Mango, Pumpkin, and Butterbeer.




Butterbeer



Fun Fact: Butterbeer is actually one of five of Marmalade's kittens. They were both rescues.




Indigo and Shelly







Peanut Butter







Clover and Maggie







Oreo







Rascal



Fun Fact: Rascal Was found crying under my deck, and he has Lymphoma, a cancer in dogs.

Looks most alike: Father, I got his hair colour and eye colour, but my mother's wavy hair.
Patronus: Siberian Cat
Hair colour: Light blonde
Eye colour: Light Green
House: Griffindor
Year: One
Favourite Colors: All of them!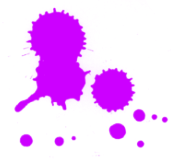 glitter-graphics.com
Allergies: Strawberries, honey
Birthday: April 17th
Boggart: Darkness
Favourite colours: All of them!!!
Favourite flower: Crysamthumum
Fact: I have Type 1 diabetes, and suffer from mild anxiety.
Favourite Food:

Favourite past time: Going shopping with my sister for our Hogwarts things
Favourite Book: Harry potter and The Prisoner of Askaban
Special perks:I am vegetarien,Love animals, Love to cheer, love To write books, and I Love to play soccer in the summer. I get a little antsy when I am not around my family, some people say it is anxiety (I agree).
Likes: Animals, Soccer, spending time with family/freinds,doing courses,helping people/animals, Reading, and Writing.
Dislikes: Snakes,Bugs,Being mocked/bullied, people lying, chocolate (don't judge), and being bossed around.
Languages: English (native) French (well) Flemish (A few sentences)

OC's:



Maddie Green



House: Griffindor
Personality: Peppy, kind, a little outgoing.




Holly Pearce



House: Huffelpuff
Personality: Kind, shy, bookworm, very artistic




Hazel Turner



House: Ravenclaw
Personality: Smart, kind, funny, loves to read, talkative




Leslie Rambertina





Full Name: Leslie Raelin Rambertina
School: Beuxbatons
House: Bellefeuille
Personality: Very outgoing, strong, funny, likes to play jokes on people
Siblings: Reneé CarMichael




Reneé Rambertina





Full name: Reneé Elise Rambertina
School: Beuxbatons
House: Papillonlisse
Personality: Very shy, loves to bake, loves to draw, hard working, kind, calm
Siblings: Leslie CarMichael